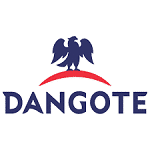 Description
Prepare and carry out chemical analysis on raw meal, clinker and cement samples using wet chemistry, in line with approved sampling and analysis standards and procedures.
Analyses samples Coal, Gypsum, diesel and other special samples delivered for plant or power plant operations for agreed quality parameters.
Analyze water sample for the plant and power plant operations and interpret results accordingly.
Ensure results are accurately interpreted and relevant actions are taken where necessary.
Liaise with relevant departments to ensure effective running of the chemical laboratory.
Identify and rectify deviations from target quality standards promptly and inform the Head, Quality Control and Assurance of the actions taken.
Maintain accurate and up-to-date records/database for all sample analysis and interpretation.
Provide and maintain a safe work environment by participating in safety programmes and by conducting laboratory safety audits.
Manage inventory of chemicals and laboratory items including glassware in the laboratory stores and request for new supplies where necessary.
Maintain laboratory and relevant equipment in good working condition.
Ensure chemical laboratory equipment's are properly calibrated as scheduled
Prepare periodic chemical lab analysis and activity reports.
Maintain high standards of hygiene and cleanliness in the laboratory on a consistent basis.
Operate and monitor the QCX/RoboLab using the QCX/RoboLab software.
Perform any other duties as assigned by the HOD, Quality Control and Assurance from time to time.
Lead shift gang in performing maintenance and repair duties for the plant.
Requirements
A minimum of three (3) years of related job experience,
Degree or its equivalent in Chemistry/Chemical Engineering
Member of the Engineering Institute of Zambia
Grade 12 Certificate
Proficiency in Microsoft office suits/SAP applications.
Benefits
Medical Insurance Cover
In-House Pension Scheme
Quarterly Production Bonus
Life Assurance