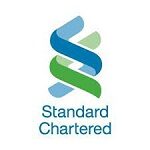 Standard Chartered Bank
Primary Location: Africa & Middle East-Zambia
Schedule: Full-time
Employee Status: Permanent
Posting Date: 31/Jul/2021, 1:39:19 AM
Unposting Date: 15/Aug/2021, 12:59:00 AM
About Standard Chartered 
We are a leading international bank focused on helping people and companies prosper across Asia, Africa and the Middle East.
To us, good performance is about much more than turning a profit.  It's about showing how you embody our valued behaviours – do the right thing, better together and never settle – as well as our brand promise, Here for good.
We're committed to promoting equality in the workplace and creating an inclusive and flexible culture – one where everyone can realise their full potential and make a positive contribution to our organisation. This in turn helps us to provide better support to our broad client base.
The Role Responsibilities
To perform daily/weekly/monthly complaints resolution management quality assurance
Identify complaints resolution management exceptions and breaches and raise them with relevant stakeholders for resolution and closure
Escalate complaints management resolution bleaches with the responsible line managers and hold staff responsible for resolution accountable
Ensure all regulatory returns with regards complaints resolution management are adhered to
Propose and monitor process improvements-based Q&A results to ensure improved customer service
Perform sales call back assurance on a daily/weekly/monthly basis
Risk Management
Ensure Complaints Resolution Management guidelines and DOI is adhered to
All complaints are correctly logged in and on time
All the complaints management resolution exceptions are escalated and staff responsible are held accountable
Regulatory & Business Conduct
Ensure all Complaints management resolution guidelines adhere to the regulatory guide
Exemplary business conduct
Other Responsibilities/ Skills
Ability to work with the strictest level of Confidentiality due to the nature of the role and exercise sound judgment.
Strong attention to detail and organizational background.
An understanding of the business in terms of our products and customer segments.
Excellent computer skills with the ability to use PowerPoint, Excel and Word
Creative, confident and professional person with high levels of drive, ambition and enthusiasm.
Strong presentation and communication skills.
Strong people management & communications skills
Key stakeholders
Internal
Regional Head, CPBB Zambia & Southern Africa
Chief Executive Officer/ Managing Director -Zambia
Zambia Retail Banking Management Team
External
Bank Customers
Regulators (Local government, CPCC, BOZ)
Our Ideal Candidate
Minimum 5 O'Level Credits or better including Mathematics and English
Degree in relevant subject
Sound knowledge of general banking law and practices
Competence in financial accounting /forecasts
Ability to plan daily /periodic operations
Strong interpersonal /communication skills
Computer skills
Apply now to join the Bank for those with big career ambitions.