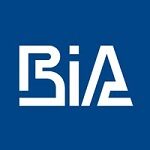 BIA Group is active in the sales, rentals and after-sales services of equipment intended for public works, mines, quarries and transport. The Group operates in Europe (Belgium, Holland and Luxembourg) and in more than 20 African countries and employs more than 1.300 people, including more than 850 engineers and technicians.
With a team of Parts Sales & Procurement Admin Officers, ensure the operational execution of the overall purchasing process linked to specific vendors/suppliers as well as the sales administration of internal customers.
What will be your responsibilities?
Quality Assurance
In collaboration with the Foreman, Supervisor, Planners and the Komatsu Engineers:
Develop, implements and manages Quality Control processes Quality Control Process and Best Practices
Identifies and set appropriate quality standards, parameters for:
– Component Rebuilt process
– Parts reusability
– Tools and Test Bench appropriate usage
– Sub-contractors work evaluation
Ensure proper documentation is maintained for each process of the workshop: Maintenance of tools and equipment, Work instruction, Best Practices, Records (jobs, certificates, non-conformity, corrective action), Quality Management System.
Identifies and analyses issues, bugs, defects, and other problems, particularly when problems recur in multiple products; recommends and facilitates solutions to these issues as part of a Continuous Improvement Process.
Ensure proper respect of lead time provided to customers for Component Rebuild : Ensure adequate supply of parts required, availability of tooling, respect of Lead Time from sub-contractors and proper planning of jobs (short, mid-Term and long-term planning).
Maintains compliance with local and organizational laws, regulations, guidelines, and policies.
Define technical quality KPI's for subcon's/suppliers, put monitoring in place, conduct regular audit
Issue quality bulletin to the team/the other BIA CRC
Performs other duties as assigned.
Quality Control
In collaboration with the production Team:
Communicate Quality Standards, Documentation and Processes to the Production Team
Perform Root Cause Analysis inspection, reporting to analyze non-conformities and premature failures and lead investigation team when applies
Supports the Workshop Manager in dealing with the Client for all the Quality matters (Quotation, WIP Reports etc.)
Supervises the Quality Control functions/activities of a project or its parts, including Quality Control inspection schedules and the collection of Quality Records.
Review inspections, reports and the documentation issued by inspectors.
Supervising inspectors, technicians, and other staff members and providing guidance
Supervises the control of subcontractors and participate to all the internal/external audits.
Participates in Product Test
Regulatory tooling and equipment calibration management activities
Evaluates the qualifications of welders and Non Destructive Test-NDT technicians with regard to the activities assigned.
Perform inspector training as well as on-the-job training of the production team to improve product excellence
Ensure the Quality of the Data entered in SAP, Qualipro, Reso and other recording system for the Workshop Team.
Reviews client, customer, and user feedback.
Who are we looking for?
Bachelor Degree in Engineering or field related to the products developed
Three to five years of experience as Quality Control, Reliability or Quality Assurance Manager/Officer preferably in Mining or Petrochemical industries
Experience in Mechanical/Hydraulics Products Root Cause Analysis
Language : English
IT : ERP + MS Office
Member of the Engineering Institute of Zambia
Others Behaviors
Strong analytical and problem-soling skills
Strong Technical background and Troubleshooting skills
Excellent organizational and priority management skills
Rigor and accuracy
Spirit of initiative
Excellent time management skills with a proven ability to meet deadlines
Excellent verbal and written communication skills
Excellent interpersonal and customer service skills
What's in it for you?
A permanent contract
A competitive salary and an interesting package of extra-legal benefits
A human sized company with international dimension, encouraging autonomy and team spirit
Cooperate in a team with experienced and passionate colleagues within a success­fully growing family-owned com­pa­ny
Benefit from a challenging career opportunity with an extensive training program
In this challenging job you get the possibility to take initiative and further develop the function