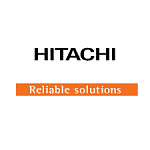 Hitachi Construction Machinery Zambia
Job Title: QC Draughtsman
JOB INTENT: Ensure standard technical drawings/sketches created and utilized in the manufacture of parts as well as ensuring that the products manufactured internally/externally meet all technical standards as highlighted on all technical drawings/sketches.
REPORTS TO: QC ASSISTANT MANAGER
BRANCH: Reman-Lusaka
Key Responsibilities.
Create standard technical drawings and sketches as per component/parts sample with reference to approved technical publications.
Recreate technical drawings as per original Hitachi technical drawings
Create drawings in line with ISO design data
Carry out parts/component quality control as per specified drawings
Responsible for all Quality Control tasks – quality check, inspection of incoming material, in process production items, outgoing products
Prepare and control of QC document / report and procedure documentation
Establish materials list for production of parts/components shown on all technical drawings
Ensure all materials required for production as per technical drawing are available.
Advise shop floor on the ideal materials and manufacturing processes for all products
Create and maintain an up-to-date technical drawing library.
Update/Maintain all company CAD/CAM software
Minimum Qualifications and Experience
Grade 12 Certificate
Minimum of an Advanced Certificate in Mechanical Drafting or Mechanical Engineering with AutoCAD (2D & 3D) from a recognised institution.
Diploma in Mechanical engineering from a recognised institution will be an added advantage.
Minimum experience of 5 years as a draftsman
Practicing Member of EIZ
Competences
Proficient in AUTO CAD and other related software
Knowledge of other designing/modelling software will be added advantage
Ability to create electrical drawings will be added advantage
Excellent people Management Skills and team Building
Good communication skills with supervisory experience
Problem Solving and analytical skills (After failure analysis)
Must be able to measure all parts of a mechanical component and carry out detailed drawing, all measurements angles, champers, tolerances etc.3D assembly of drawn parts to assemble
complete
If you meet the above requirements, please send your detailed C.V, certified copies of certificates and a cover letter to:
The Human Resource Manager,
Hitachi Construction Machinery Zambia, Co; Ltd.
KK International Airport road plot 2350/M
P.O. Box 30182, Lusaka.
Or email in a single document to; [email protected]
The closing date for applicants is Monday, 26th July, 2021.
NOTE: All applicants are thanked for their interest, and only shortlisted candidates will be contacted.