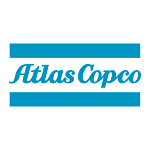 Purchasing and Pricing Specialist
Job Summary
To co-ordinate purchasing and pricing for Sales Team, Customers and the group.
Department. Service
Duties And Responsibilities

Ensure timely transmission of all our EDI BPCS Orders to our respective Vendors and ensuring correct pricing to our various customers and timely submission of quotes to our various customers.
Standard Cost update and updating of Rate factors and Level factors when need arises.
Timely creation of Part numbers in BPCS when need arises.
Correct Tender Evaluation when awarding contracts to Suppliers
Submitting of an up to date outstanding purchase orders report once every week to the Supply and Logistic Manager
Circulation of a cumulative daily orders raised report which will become a purchasing report at the end of the month.
Cleaning up invalid orders in BPCS .
Raising of Local Notes orders and foreign and local BPCS purchase orders.
Responsible for correcting BPCS EDI errors.
Assisting the Logistics Manager in the best coordination of the Department by demonstrating good leadership abilities.
Supervision of all warehouse Staff i.e Order Processor & Customs clearance
Arranging of Annual and Monthly stock Counts in the warehouse.
Assisting with customs clearance for our Consignments.
Safety, Health, Environmental And Quality Requirements

To attend SHEQ meetings at the start of the shift.
To wear correct PPE where necessary.
Ensures good housekeeping and safe working and standard operating procedures.
To ensure own safety and that of others.
To ensures compliance to legal requirements.
Pricing Administration.
To report to all accidents/incidents to the immediate supervisor.
Requirements (Education And Experience)

Business/Engineering Degree or Equivalent experience
Minimum Two years experience in a similar position.
Key Knowledge, Attributes, Skills And Abilities

Skills in record keeping.
Good understanding of procurement and supply procedures.
Ability to communicate with different clients.
Computer literate.
Atlas Copco Industrial Zambia is part of the Atlas Copco Group with Headquarters in Kitwe with regional responsibilities for DR Congo and Malawi.