Full Time
Applications have closed.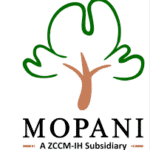 Mopani Copper Mines Plc has operations in Mufulira and Kitwe on the Copperbelt Province in Zambia. The Company's success has been as a result of its focused approach to improvement and the mutually beneficial relationship enjoyed with its stakeholders – an important sector of which is its employees. The Company seeks the services of a Pump Operator (x2).
The Successful candidate will be responsible for ensuring that the Mine does not flood and notifying Management if there are any changes in the Pump Chamber. The Successful candidate will operate the pump efficiently in accordance with Mopani Copper Mines laid down procedure to ensure the security of the Mine is maintained in terms of flooding.
The responsibilities of this role will include but are not limited to the following: 
Operates Main Pumps underground stations and complies at all times with Government & Domestic Regulations.
Inspects Plant and equipment and tests safely devices as per Mining Regulations and Standard Procedures.
Reports faults and defects to the Foreman Pumps.
Observe established Safety Regulations and Procedures during work.
Works in liaison with co-workers in other stations and maintenance personnel.
Completes operator's Log Sheet in accordance with the provisions of the Mining Regulations.
Ensure clean and tidy pump station.
Understand daily plan & prioritize work within the authority limits of the role.
Be clear on the expectations of supervisors, including tasks assigned, so that work is done safely & effectively.
To be considered for this position, the candidate should meet the following minimum requirements:
Grade 12 Certificate or equivalent experience.
Ability to communicate in English.
Must be physically fit.
The successful candidate must be result oriented and have the ability to work with own initiative, passion for accuracy and perfection in delivery, developmental orientated and paying particular attention to Company policies and objectives.
Mopani is committed to establishing a winning team and a copper and cobalt business it can be proud of. The Company operates an employment policy of "meritocracy" – aiming to employ the right people with the right skill, irrespective of race, gender or creed.
Interested, suitably qualified and experienced applicants should submit an application in either soft or hard copy not later than 22 January 2023 with contact phone numbers, detailed curriculum vitae and three contactable referees and copies of other credentials to the postal address below:
Human Resources Superintendent – Manpower Mopani Copper Mines Plc
P O Box 22000
Kitwe
Email: [email protected]
Full confidentiality guaranteed. Please note that only short listed applicants will be responded to.