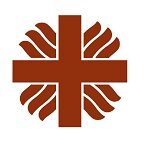 An international NGO active in humanitarian aid and development cooperation is looking for a: Public Relations Officer.
Responsibilities:
Ensure overall visibility of the mission in Zambia
Design and implement communication annual and monthly work plan
Design and develop Public Relation campaigns and media relations strategies to increase visibility of Caritas Czech Republic in the country
Collaborate with internal teams and field staff in creation of communication content and maintain open communication with management
Manage all web pages and social media platforms of the mission, track media coverage and identify new channels
Address inquiries from the media and other parties, including social media posts
Organize and coordinate fundraising campaigns
Manage relationships with media stakeholders in Zambia
Edit and update promotional material and publications (brochures, videos, social media posts etc.)
Intensify relationship with current donors and partners, seek opportunities for sponsorship and advertising
Implement foreign agenda communication strategy in liaison with HQ requirements and in cooperation with HQ editor of foreign topics and copywriter
Cooperate with fundraising manager, desk officer and other HQ staff to ensure appropriate flow of information
Manage Public Relations /communication issues
Prepare Public Relations reports
Requirements:
Strong motivation and commitment to the work
A strong portfolio of selected past works in PR is an advantage
Minimum of Bachelor university degree/Diploma in public relations, communications or other relevant discipline; advanced degree is an asset
Proven track of experience in public relations at least 2 years
Demonstrated experience in working effectively with CSOs and community-level actors, stakeholders and beneficiaries.
Excellent English language skills
Working experience in the non-profit or in an international organization an asset
2/2
Excellent communication skills and analytical skills, flexibility, time-management, ability to work under stress and in difficult conditions
Basic knowledge of financial management
Excellent knowledge of Microsoft Office (Excel, Word, PowerPoint)
Position requires frequent travel to all CCR field operations
Be aware and operate in conformity with Mission Policies and Procedures;
Commits to comply in all his/her actions with CCR standards and policies including Code of Conduct and Safeguarding Policy
Duty station: Lusaka Position: National
To apply for this position, please submit your full application consisting of detailed CV with traceable references (max 3 pages), portfolio of previous media experiences and motivation letter (1 page) by the, 27th August 2021, 17:00 to the following email address: [email protected]. Incomplete applications will not be considered.
Please use the following subject in your email/post: Public Relations Officer– Lusaka
For the title of cover letter and curriculum vitae, follow this wording:
Surname, Name, Public Relations Officer – Lusaka – curriculum vitae
Surname, Name, Public Relations Officer – Lusaka – cover letter
Caritas Czech Republic is an equal opportunity and treatment employer and provides all the employees a work environment free from any form of discrimination based on race, colour, gender, nationality, age, religion and creed, disability. Furthermore, Caritas Czech Republic provide employees with a safe environment with zero tolerance of sexual harassment, discrimination, bullying and other unethical behaviour in the workplace.