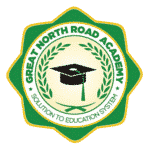 Great North Road Academy Group of Companies, an ever-growing institution, is seeking a Public Relations Officer to join our team of committed and professional workforce.
The ideal candidate should have the following qualifications/qualities:
Minimum of Bachelor university degree/Diploma in public relations, communications or other relevant discipline.
Proven track of experience in public relations/digital marketing; at least 2 years.
Excellent English language skills.
Excellent communication skills and analytical skills, flexibility, time-management, ability to work in a fast paced environment.
Design and develop Public Relation campaigns and media relations strategies to intensify relationship with current Clients.
Collaborate with the Marketing team in creation of communication and advertising content (Digital Marketing).
Address inquiries from the media and other parties, including social media.
Manage relationships with media stakeholders in Zambia.
Manage Public Relations/communication issues.
Prepare Public Relations reports.
If you have the required abilities and are passionate about Public Relations and Digital Marketing, send us your C.V ONLY in PDF format to the email [email protected] with the subject tagline of 'Public Relations Officer'.
Needed ASAP.