Contract
Applications have closed.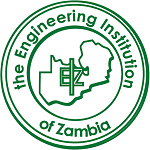 Engineering Institution of Zambia (EIZ)
JOB PURPOSE
The Public Relations and Marketing Manager shall oversee the general communications and act as the interface of the institution. He / she shall over see communications and media relations. The Manager shall be responsible for the implementation of the Information, Education and Communications strategy as well as engage members, and maintain positive relationships with media contacts.
SPECIFIC DUTIES AND RESPONSIBILITIES
Establish and maintain cooperative relationships with members, community, employee and public interest groups
Write press releases and prepares information for the media to promote members.
Respond to requests for information from the media.
Plan or direct development of programmes to maintain favourable public and stakeholder views of the Institution's agenda and accomplishments.
Analyse the Institution's objectives, promotional policies, and needs to build public relations strategies that influence public opinion and promote products, ideas, and services.
Maintain the Institution's image and identity.
Draft speeches and schedules interviews.
Prepare and edit Institutional materials, including employee newsletters and other publications for internal and external audiences.
Update and maintain the Institution's digital content.
Develop public relations strategies for current and existing services, launches, and promotions
Manage content team to produce relevant, compelling social media updates with links to services or promotions
Develop and produce high-quality, informative, and interesting press releases, press kits, and related materials
Maintain excellent relationships with media
Analyse media coverage; develop responses when needed
Organize promotional events, press conferences, tours, visits, and exhibitions
Create and manage PR budgets, deadlines, objectives, and schedules
Develop weekly, monthly, quarterly and annual media activity reports
This is a fixed term contract appointment.
QUALIFICATIONS AND EXPERIENCE
Full Grade 12 School Certificate or equivalent.
Bachelor's Degree in Mass Communication, Journalism, Marketing from a recognized higher institution of learning.
Over Five (5) years working experience, including industrial exposure, five (5) years at senior management level in a reputable organisation / Institution.
Must be a registered member in Zambia with ZIM / ZIPCA.
Must be a fully paid-up member in good standing for the past four years.
APPLICATION PROCEDURES
All interested persons should send their cover letters, Curriculum Vitae (CV) and support documents titled "APPLICATION FOR PRM POSITION" to [email protected] or in person to the address below. The applications should indicate names of the three (3) referees, two of whom should have been past supervisors. The deadline for receipt of applications is Friday 22nd July 2022. PLEASE NOTE THAT ONLY SHORTLISTED APPLICATIONS WILL BE COMMUNICATED TO.
The Human Resources Manager
Engineering Institution of Zambia (EIZ)
Stand No. 2374, Danny Pule Road, Showgrounds
P.O. Box 51084
Lusaka