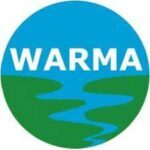 Water Resources Management Authority (WARMA)
The Water Resources Management Authority (WARMA) was established in 2012 under the Water Resources Management Act No. 21 of 2011. One of its main functions is to manage and regulate the use of Zambia's water resources in an integrated, participatory and sustainable manner taking into consideration the human, land, environmental and socio-economic factors. In order to effectively implement its functions, the Authority wishes to recruit a suitably qualified, self-motivated and experienced persons for the following positions: –
PUBLIC RELATIONS AND COMMUNICATION OFFICER (01 Position) 
Department: Legal and Corporate Services
Reports To: Authority Secretary
Location: WARMA Head Office – Lusaka
Qualifications:
Full Grade Twelve Certificate with a credit or better in English and Mathematics or its equivalent.
A minimum of Bachelor's degree in Mass Communication / Journalism, Public Relations or equivalent.
A Master's Degree in Marketing or a relevant field will be an added advantage.
Relevant Professional Membership.
At least five (5) years relevant work experience in a similar role.
Must be a Zambian Citizen.
Other Requirements
Experience in the publishing of articles.
Computer literacy.
Strong writing and analytical skills; and
Good interpersonal skills.
Purpose of the Job:
To produce high-quality communications resources and implement communication strategies for the Authority, promote the public image and increase awareness of Authority's operations.
Main Duties and Accountabilities:
Undertake corporate affairs and public relations functions for the Authority.
Develop, review and implement the Corporate Communication strategy.
Prepare speeches, press releases and media presentations for the Authority.
Conduct surveys to assess the effectiveness of the Authority's communication strategies.
Develop and manage social media content.
Ensure the periodic publication and dissemination of information on the Authority's activities.
Develop and implement a comprehensive public awareness campaign.
Maintain and update the Authority's website in collaboration.
Provide advice to management on suitable Corporate Social Responsibility initiatives and managing the activities.
Ensure appropriate representation of the Authority at major national events.
Maintain liaison with all stakeholders including the Press to keep a good image of the Authority.
Formulate responses to queries on matters relating to Water Resources management and utilisation.
Performs any other duties as delegated by the Supervisor.
INTERESTED PERSONS SHOULD SEND THEIR APPLICATION LETTERS SUPPORTED BY COPIES OF CERTIFIED ACADEMIC AND PROFESSIONAL QUALIFICATIONS WITH DETAILED CV's WITH THREE (3) TRACEABLE REFEREES NOT LATER THAN 17:00HRS ON  30TH  JULY, 2021 TO THE ADDRESS BELOW VIA THE FOLLOWING EMAIL: [email protected] IN THE THE SUBJECT LINE, PLEASE INDICATE THE SPECIFIC POSITION YOU ARE APPLYING FOR; ONLY THOSE APPLICATIONS THAT REFERENCE THE POSITION IN THE SUBJECT LINE WILL BE CONSIDERED.
The Acting Director  Human Resources & Administration
Water Resources Management Authority
Plot No LN-385-7 & 385-8, Alick Nkhata Road
Po Box 51059
LUSAKA
PLEASE NOTE THAT ONLY SHORT-LISTED CANDIDATES WILL BE CONTACTED. YOU DO NOT NEED TO APPLY IF YOU DON'T MEET THE MINIMUM REQUIREMENTS.
Find Zambia Jobs – The best job board for Jobs in Zambia