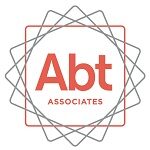 Job Description
Abt Associates seeks a qualified Public Financial Management (PFM) Senior Advisor to join the International Health Division on the Supporting an Aids Free Era (SAFE) project in Zambia. The USAID-funded SAFE project is led by John Snow International (JSI) and Abt Associates is a sub-contractor. On this project, Abt Associates is responsible for activities involving capacity development in public financial management systems strengthening. The project is providing technical assistance to the Ministry of Health (MoH), Ministry of Finance (MoF) and sub-national level to strengthen public financial management systems, particularly in the use of Microsoft Dynamics NAV (NAV) in effort to improve accountability and transparency in budget execution. This, in turn, will impact SAFE's main objective: to reduce HIV mortality, morbidity and transmission, while improving nutrition outcomes and family planning integration.
The Public Financial Management Senior Advisor will provide leadership of project public financial management strengthening strategies and activities. This will be the most senior Abt position on the project. As such the PFM Senior Advisor will also be responsible for coordinating with the prime – JSI – and coordinating with other Abt projects in Zambia as needed.
Reporting & Accountability
Dual reporting to: Deputy Chief of Party (JSI) & Zambia SAFE Project Manager at Abt Associates Home Office
Accountable to: Zambia SAFE Project Manager at Abt Associates Home Office
Key Roles and Responsibilities
Responsible for overseeing capacity building in the areas of public sector accounting and financial management systems.
Analyze financial management processes and performance in the areas of reporting, procurement, accounting, internal control and audit
Implement anti-corruption systems and measures
Lead implementation of Abt Associates' project work plan activities
Work towards meeting project PFM targets (per Abt's contract with the prime)
Ensure timely and accurate data collection on project targets
Oversee two provincial Public Financial Management Specialists and a national level Financial Systems Analyst for NAV.
Oversee writing and submission of deliverables to JSI including quarterly reports.
Provide overall coordination of SAFE PFM activities at the central and provincial levels with MOH, MOF and Partners.
Respond to USAID requests on project objective 9 in coordination with JSI team mates
Oversee improved implementation of NAV in particularly in Central and Copperbelt Provinces
Work with appropriate MoH leaders to support consistent and accurate use of the NAV system including to build understanding of the system benefits.
Preferred Skills / Prerequisites 
At least ten years of experience in public financial management systems, over twelve years of experience preferred
Member of the Zambia Institute of Chartered Accountants (ZICA)
Experience with USAID or other donor-funded programs is highly desirable
Understanding of Microsoft Dynamics NAV
Excellent computer, communications, and organizational skills
Proven ability to write technical papers and reports
Excellent networking and work relations with the government and health partners.
Minimum Qualifications
Bachelor's Degree + Fifteen years of relevant experience, or Master's Degree + Twelve years of relevant experience, or PhD + Ten years of relevant experience
Local candidates strongly encouraged to apply.
Abt Associates is an Affirmative Action/Equal Opportunity employer committed to fostering a diverse workforce. Abt Associates provides market-competitive salaries and comprehensive employee benefits. Local candidates strongly encouraged to apply.
Disclaimer: Abt Associates will never ask candidates for money in exchange for an offer of employment.
Find Zambia Jobs – The best online job board for jobs in Zambia