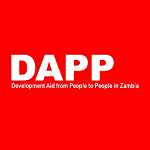 Development Aid from People to People (DAPP) is a nationally registered NGO working with development projects in the fields of education, health, agriculture and other poverty alleviation programmes. Projects are carried out in all the provinces of Zambia reaching over 1 million people. Key funding partners include the Government of Zambia, national and international development organisations (USAID, EU, Global Fund, WFP and more) as well as private sector organisations.
DAPP in Zambia is seeking a qualified and experienced individual to fill the position of Driver for the DNS Mkushi College of Education.
The position will be based at DNS College of Education, Mkushi.
1. Duties and essential job functions
Conversant with the operations mechanism of light vehicles and passenger buses; and ensuring that they are in road worthy condition, perfect state of cleanliness, insured and with valid road tax, etc., before they are used; and that they are driven on official duties only
Strictly observes all Road Signage and Traffic Rules and laws at all times
Performs routine checks of oil, fuel, battery, and clutch fluid and water levels in the radiator every day
Ensures that all motor vehicle tools and accessories are (e.g. spare wheel, Jack, spanners, triangles, fire extinguishers, first aid box etc.) are in place and in good working condition, at the beginning and end of each day
Ensures that the assigned vehicle is kept clean at all times by washing both the interior and exterior parts of the vehicle.
Reports any mechanical/electrical fault/maintenance requirements to the supervisor for timely rectification of the fault(s)
Ensures that the assigned vehicle is serviced within schedule by reporting the mileage to the supervisor on time
Ensures that passengers take safety precautions, such as wearing of safety belts, before any journey begins
Ensures that every journey and fueling/refueling are recorded in the Motor Vehicle Log Book and signed off
Delivers materials and personnel to instructed destinations, ensuring safety at all times
Ensures security of the vehicle at all times and that the vehicle is parked only in a secured place when not in use
Conducts a weekly checklist of vehicle condition and submits to supervisor for review
Takes students on education tours in-country and abroad
Reports any instance of mishap or accident to the supervisor for timely action
Performs routine office errands as assigned
2. Qualifications
Completion of Grade 12 level of Education
PSV Drivers' licence with eligibility to drive buses carrying 69 passengers
Valid Police Clearance Report
Knowledge of basic mechanics
5 years' experience working as a driver preferably in a Non- Governmental Organisation
Experience in providing administrative assistance to a development project
Excellent knowledge of traffic rules and road laws of Zambia.
Basic computer knowledge will be an added advantage
3. Method
Applications with detailed Curriculum Vitae (CVs) and minimum 3 referees must be received by 16th April 2021
The cover letter and CV must be one document, and the applicant's name must be the document title.
Indicate the job title as the subject of your email.
Please indicate your current, or last salary and benefits in the cover letter.
Do not attach certificates and other documentation at this stage.
Please submit applications to these emails: [email protected] with copy to [email protected].
DAPP is an equal opportunity employer. Only shortlisted candidates will be contacted
Find Zambia Jobs – The best Job board for jobs in Zambia