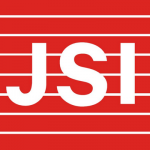 John Snow, Inc. (JSI) seeks highly qualified and accomplished public health leaders and providers for the recently awarded United States Agency for International Development (USAID)/PEPFAR-funded Supporting an AIDS-Free Era (SAFE) Project in Zambia. The five-year project which will be led by JSI in partnership with Abt Associates, mothers2mothers, and the Catholic Medical Mission Board, will work to reduce HIV mortality, morbidity and transmission, while improving nutrition outcomes and family planning integration in three provinces: Central, Copperbelt, and North-Western. USAID/PEPFAR SAFE will work with the GRZ, private sector and civil society institutions at the national, provincial, and district level to increase access to ART for HIV positive adults and children, reduce the incidence of new infections, improve Nutritional Assessment, Counseling and Services (NACS) and family planning services, and increase the capacity of local health institutions to better serve affected populations.
Position: Provincial VMMC Coordinator (2 Positions)
Location: Kabwe (Central province) and Ndola (Copperbelt Province)
Job Summary
USAID/PEPFAR SAFE seeks the services of highly qualified, committed and passionate Zambian professional who are willing to serve in the area of VMMC to fill the positions of Provincial VMMC Coordinator.
Primary Responsibilities and Duties:
Provide technical guidance and coordination for expansion of VMMC programmes in designated project areas;
Work with the project team to support integration of VMMC services into HIV prevention and other initiatives, as appropriate.
Provide technical assistance and supportive supervision to providers;
Promote quality assurance and monitor adherence to National VMMC guidelines;
Facilitate linkages of VMMC services in the private/NGOs and public sectors.
Working with Ministry of Health, Provincial Health Office and District Health Office initiate sustainability of VMMC services;
Any other duties assigned by the project.
Desirable Qualifications and Competencies:
Bachelor's Degree in Clinical Medicine, Advanced Diploma in Clinical Medicine, Nurses with B.Sc. with at least 5 years of relevant professional experience working in the Zambian health system.
Familiar with the operations of the VMMC TWG and other stakeholders providing VMMC;
Technical expertise in VMMC service delivery as well as strong understanding of barriers and facilitators to acceptance of VMMC;
Demonstrated experience related to capacity building of service providers and monitoring/supportive supervision of service delivery;
Demonstrated ability to work with private sector and NGO health care providers, as well as collaborate closely with national and subnational government partners.
Excellent written and spoken English is a must.
Registered and licensed with HPCZ
Certified as VMMC service providers.
Mode of Application:
Please send a written application either via email or through regular mail. Your application should consist of a cover letter and a detailed CV, including full addresses and contact telephone numbers. Please indicate the position you are applying for in your cover letter and also give names, addresses and contact telephone numbers of three referees.
Closing Date: 3rd November 2021