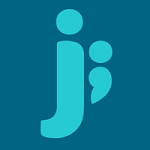 Jhpiego
Jhpiego is an international, non-profit health organization affiliated with The Johns Hopkins University. For 40 years in East and Southern Africa, Jhpiego has empowered front-line health workers by designing and implementing effective, low-cost, hands-on solutions that strengthen the delivery of health care services, following the household-to-hospital continuum of care. Jhpiego partners with organizations from the community to the national levels, building sustainable, local capacity through advocacy, policy development, human resources for health and quality and performance improvement approaches.  For further information about Jhpiego, please visit our website at www.jhpiego.org.
Jhpiego is partnering with PATH to implement the USAID-funded End Malaria Program (EMP).  Guided by the National Malaria Elimination Strategic Plan and in collaboration with the End Malaria Council (EMC), EMP will build on achievements of the USAID-funded Program for the Advancement of Malaria Outcomes.  Jhpiego will provide technical leadership for EMP's case management (CM) and malaria in pregnancy (MIP) portfolio that assists the government of the republic of Zambia (GRZ) to accelerate progress toward its goal of eliminating local malaria infection and disease in Zambia. This will be accomplished by achieving high levels of effective coverage with high-quality malaria control interventions, leading to major reductions in malaria prevalence, incidence, severe disease, and death in the four geographical high-burden provinces: Luapula, Northern, Muchinga, and Eastern.
Jhpiego invites applications for the following positions for EMP. All successful candidates selected for these positions will be subject to a pre-employment background check. Jhpiego is an Affirmative Action/Equal Opportunity Employer.
Position: Provincial Program Officer
Location: Luapula
Reporting to: National Malaria Specialist
Overview
The position will provide technical leadership, program oversight and direction in the area of case management and prevention of malaria during pregnancy for EMP. The Program Officer will support activities to improve the quality of and access to health facility-based malaria case management services and also increase the accessibility and quality of services to prevent malaria during pregnancy through early ANC visits.  The Program Officer will sit at the PHO.
Responsibilities:
The Provincial Program Officer will provide direct support to district health offices in the province and work closely with the district malaria focal persons (MFPs) in the implementation of the program.  EMP's Provincial Coordinator will guide day-to-day work of the Program Officer while EMP's National Malaria Specialist will provide technical support.
The approaches will include:
Provide technical oversight in implementation of malaria in pregnancy and case management in the province according to project workplans.
Provide malaria CM and MIP technical support to the province and district health teams to strengthen their planning, oversight, implementation, and monitoring and evaluation capacities.
Strengthen quality of malaria facility-based treatment through refresher training, mentorship, and performance assessments.
Work with Surveillance, Monitoring and Evaluation Officers and Strategic Information Advisor to a) generate and document data; b) conduct data analysis; c) document results to guide future implementation; and d) any necessary learning agenda.
Work with the District Health Teams to actively use data for decision-making and to identify how malaria case management activities and impact can be sustained over time.
Assist the provincial coordinator in developing the annual work plans, budgets, and performance reports related to case management.
Document successes, lessons learned and challenges in project implementation.
Ensure that all project activity implementation in the province follows USAID rules and regulations, and with Jhpiego policies.
Support the National Senior Malaria Advisor and National Malaria Specialist in resolving any constraints and problems in a timely manner, and provide solutions / recommendations.
Required Qualifications:
Must have a Diploma in Clinical Medicine /Licentiate or nursing and postgraduate qualification in Public Health is an added advantage.
At least five (5) years field experience implementing public health programs with a minimum of three (3) years working experience in the areas of malaria service delivery and management including malaria in pregnancy prevention, care and treatment. Previous working experience on USAID funded projects will be an added advantage.
Technical expertise in malaria case management and malaria in pregnancy as well as surveillance, monitoring and evaluation.
Registered with the Health Professions Council of Zambia/ Nursing Council of Zambia and with a valid practicing license.
Must have in depth knowledge of public health system in Zambia.
Demonstrate proficiency in the use of Microsoft Office Word or comparable professional software package—specific competence in the use of Microsoft word, PowerPoint, emails and working knowledge of excel.
Good written and oral communications skills, presentation skills in English language required.
Available to travel within the country as needed.
To apply, please send your application letter and curriculum vitae with three traceable references to the Human Resources Manager: [email protected]
The closing date is Friday August 6, 2021
Please note that only shortlisted candidates will be contacted.
Find Zambia Jobs – The best job board for Jobs in Zambia