Full Time
Applications have closed.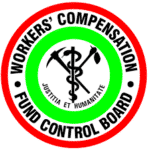 Workers' Compensation Fund Control Board
PROPERTY OFFICER – NORTH
A. PURPOSE OF THE JOB
To inspect and supervise building construction and maintenance works at various properties of the board across the country so as to improve and maintain high standards of the properties
The Officer holder will be reporting to the Manager Properties
B. JOB RESPONSIBILITIES
To undertake routine site inspections on Board properties and prepares technical reports so as to highlight any possible defects requiring attention
 To attend to tenants' complaints by way of inspecting the reported defects and prepare technical report with recommendations for remedial actions.
To prepare architectural drawings, scope of works, specifications, Bills of Quantities and Estimates of works for workers compensation Fund Control Board in order to assist with the assessing of cost implications.
To supervise building works carried out by both hired contractors and internal artisans, prepare progress reports and certify completed works for payment purposes
 To evaluate bids submitted by contractors and recommendations to management so that the responsible contractors carry out works on Board Properties .
To carry out tenancy screening for potential tenants, make recommendations to management, and thereafter prepare Tennant agreements .
To Prepare rental invoices manage the rental collection and make reconciliations to maintain an updated payment profile for all commercial and residential tenants
C. JOB REQUIREMENTS AND EXPERIENCE
Grade Twelve (12) Certificate with five (5) credit or better which should include English and Mathematics
A degree in Real Estate or equivalent, from a recognized higher institution of learning
At least 3 years working experience with an understanding of building construction and maintenance.
A post qualification in project management will be added advantage
Must be a member of the relevant professional Body
D. OTHER SKILLS REQUIRED
A strong team player and proactive
Sense of urgency with ability to prioritize
Ability to work well under pressure with minimal supervision
MUST have a valid Driver's license of two years and above
How to Apply
Applications with detailed Curriculum Vitae with traceable referees, certified copies of all relevant academic and Professional certificates, copy of National Registration Card (NRC) or Passport to support the application with contact details indicating daytime telephone/mobile numbers should be submitted to the following address or visit Workers' Compensation Fund Control Board job portal not later than 26th August 2022.
Manager – Human Resources and Administration
Workers' Compensation Fund Control Board
Corner Broadway/Moffat Road
Compensation House
P.O. Box 71534
Ndola
Please note that you DO NOT need to apply if you do not meet the minimum job requirements as set out in the advert and note also that only successful candidates will be contacted.