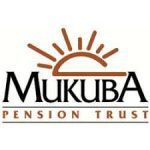 Property Officer
Job Purpose
To effectively manage the Trust's properties and ensure that they are in good lettable state.
Duties and Responsibilities
Ensuring that all properties (commercial /residential accommodation) are maintained to the highest standard and meet all legal requirements.
Rental Collections – Follow up on rent collection in line with the Trust's policies.
Able to compile weekly, monthly, and quarterly property reports.
Conduct reconciliation of rental collections in conjunction with finance department
Preparing planned maintenance schedules and budgets for the properties as well as advising which properties require periodical maintenance/upgrade.
Preparing of Bill of Quantities (BOQ's) – including scope of works for contractors, obtaining quotations for the work, estimating the cost of works and inspecting the work undertaken by contractors.
Able to carry out valuations of the Trust's properties and engage professionals in the industry on matters of valuations
Implementing and enforcing tenant leases to ensure compliance with all provisions by the tenants.
Supervision of all the contractors and inspection of all work carried out to ensure performance is as per scope of works.
Ensuring that health, safety, and security programmes are implemented (e.g., fire plans, alarms, lifts, air conditioners)
Key qualification and work experience
Degree in Land Economy/Real Estate or any other related field of study
Membership of the Surveyors Institute of Zambia (SIZ)
Minimum of 3 years working experience in real estate or property management.
An applicant who is a registered valuer will have an added advantage
Applicant must have a clean drivers' license
Personal Attributes
The candidate should possess, among others, high interpersonal skills, maturity, should be innovative, should have problem solving skills, should be able to work with minimal supervision, should possess high integrity, and reliability.
Interested candidates meeting the above qualifications must send their curriculum vitae and copies of relevant academic and professional qualifications including current contact mobile/telephone numbers and three (03) traceable references (with referees' email addresses) to the address below or email to: [email protected] by March 11, 2022.
NOTE:  ONLY SHORTLISTED CANDIDATES WILL BE CONTANCTED.
The Chief Executive Officer
Mukuba Pension Trust
P.O. Box 23570
KITWE