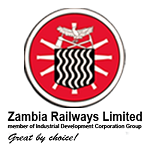 Zambia Railways Limited (ZRL) is a State Owned Enterprise. The Company specialises in transporting heavy cargo in the Southern African Development Community (SADC), as well as running a local passenger train service. The area of product specialisation is freight-bulk cargo and passenger rail services to the satisfaction of all Stakeholders. The Company therefore seeks the services of a committed, vibrant, innovative and strategically focused and business oriented Zambian national to fill the vacant position of:
Position: Property Manager
1.0 Main Purpose of the Job
To provide and manage efficient and effective real estate management services support to the company.
2.0 Grade and Reporting Line
This is a Senior Management position in Salary Grade RM 3 in the structure of the Company reporting to the Company Secretary.
3.0 Duties and Key Accountabilities
Ensures that all property is legally owned by the Company and ensuring the updating of all service charges to generate correct revenue
Is accountable for the acquisition of envisaged new assets ensuring their addition to the company's assets register/inventory through accurate and proper documentation of records and statics to ensure correct determination and accounting for the company's size of estates.
Determines the disposal of land and property of no consequence to the company and undertakes arrangements for the legal disposal of such assets
Liases with appropriate institutions, commissioner of land, local and national authorities on all matters of estate management and administration and ensures compliance with various statutes pertaining to the acquisition and administration of estates
Ensures that all property is periodically evaluated and assessed to ensure its profitable state
Ensure that all records for the company properties are property statistically maintained as in numbers and locations
Carries out regular periodic inspections of all railway properties in ascertaining existence, proper usage and habitability. Liaises with civil works on all maintenance and repair works and through suoerintendent
Arranges for revision and subsequent updating of estate drawings to accommodate changes
4.0 Knowledge Skills and Experience Required
Bachelor's Degree in Land Economics, Bachelor's Degree in Real Estate, or Degree in any related field
Grade 12 Certificate with five (5) "O" Levels with credit or better in Mathematics and English language
At least Five (05) years valuable and traceable experience in acquisition, maintenance and administration of the company's properties at management level.
Membership to professional body is a must
Master's Degree in a related field will be an added advantage.
Applicants who meet the respective stated qualifications and experience should submit their applications with detailed curriculum vitae, certified copies of their academic and professional qualifications, and details of three (3) traceable referees with their contact numbers not later than 17:00 hours on 30th April, 2021 to both email addresses: [email protected] & [email protected]
Applications must be addressed to:
Director Human Resource and Administration
Zambia Railways Limited
1st Floor Shitima House, P.O Box 80935
Kabwe
Only shortlisted candidates who meet the above stated qualifications will be contacted.