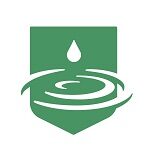 Family Legacy Missions Zambia
Employment Opportunities
Family Legacy Missions Zambia (FLMZ) is a Faith based organization that upholds Christian values and morals in the education of the orphaned and vulnerable children it serves. The organization seeks to recruit suitably qualified, experienced and competent individuals who will demonstrate commitment to FL mission, vision, and values to be based in Lusaka for the following positions:
Property Development & Maintenance Coordinator
Job Summary
The overall responsibility of the Property Development & Maintenance Coordinator is to coordinate maintenance needs for the Legacy Academy and/or other facilities and oversee construction projects as determined by the Operations Director. The Property Development & Maintenance Coordinator will also ensure that all projects and programs receive the quality and timely services and sees that rigorous systems and controls are in place to mitigate the potential risks related to health and safety, mismanagement of resources, legal compliance and child protection.
Key Performance Areas
The PDMC reports to the Operations Director while directly line managing all the Maintenance Officers works in all the LA and other FLMZ facilities as assigned by the OD.
The PDMC reports regularly to the Operations Director to provide updates on all maintenance issues and all aspects of property development, building maintenance, health & safety to support of sponsorship programming.
The PDMC has the responsibility for managing and ensuring good stewardship of ministry resources on behalf of each department/program s/he serves.
The PDMC will help design, cost, and oversee the construction of assigned projects by the Operations Director.
Responsible for ensuring all maintenance needs in designated facilities are carried out.
Coordinate with the programming department to ensure all facility maintenance issues are attended to.
Coordinate with OD to track, solve, and report facility maintenance issues for specific locations.
Report to Head Teachers maintenance issues at their locations and recommend preventive measures that should be taken to minimize avoidable issues.
Help design, cost and oversee the building of construction project ensuring that ministry resources are being stewarded.
Ensure all projects are carried out with proper safety protocols as per FLMZ policy.
Provide bill of quantities for procurement as needed for the project.
Knowledge and Qualification
Higher Diploma in Electrical, plumbing or relevant fields.
At least 3 years work experience in construction, maintenance, or facility management.
Fluency in English spoken and written
Competency in computer skills (MS Word, Excel, etc)
Exhibits and promotes Christian principles of servant leadership in decision making and working with other members of staff, especially in conflict resolution.
Promotes innovation and learning amongst team members to achieve goals.
Communications clearly and effectively both verbally and written.
Ability to work well with others in a multi-disciplinary and cross-cultural environment.
Creates strong direction for own part of organization to serve the needs in the overall Family Legacy context.
How to apply:
Follow the link below
https://forms.gle/pcxMf2sb9ugiD5bZ8 and complete the process by sending your CV to [email protected] clearly labelling the position applied for in the subject line.
Closing date: 20th September 2021. Only shortlisted candidates will be contacted.