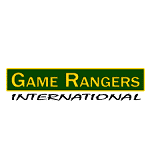 Game Rangers International
Job Title: Projects and Operations Manager
Department: Resource Protection Programme (RPP)
Reporting to: RPP Director
Pay Band: Refer to Package and Benefits below
Contract: 2yr renewable
Summary of Role
The RPP Projects and Operations Manager will have various areas of responsibility:
Responsibility for all matters relating to two inter-connected projects; the Connected
Conservation Initiative (CCI) Project and the Marine Anti-Poaching Unit (APU) Project
Assistance where required, particularly with operations, with other RPP projects, with a view to taking on more responsibility for these projects in the long term
Facilitate camp management at GRI Field HQ camp at Musa Gate, South Kafue National Park
Assistance with camp management of Hook Bridge camp, North Kafue National Park
Management of GRI staff in RPP department based in Musa Camp and Hook Bridge Camp
The Projects and Operations Manager will be based at GRI Field HQ at Musa Gate, South Kafue National Park.
Summary of CCI and Marine APU Projects
The CCI Project gathers data on illegal activities via a network of surveillance camera installations set up across Lake Itezhi-Tezhi. The Marine APU are a Department of National Parks and Wildlife (DNPW) led APU, based at Musa Gate, who are supported by GRI to conduct operations on and around Lake
Itezhi-Tezhi.
In respect to these two projects, the overall goals will be:
1. To make sure that the CCI data gathered is turned into meaningful analysis which can be used to inform the Marine APU operations (and all GRI supported DNPW operations in the area where the data is relevant); and
2. To turn the Marine Anti-Poaching Unit (APU) into a highly effective Quick Reaction Force (QRF), and to provide all support associated with this goal to the unit.
3. To deliver against the various grant objectives related to these projects
Detailed Roles and Responsibilities of the Projects and Operations Manager
1. Project Management and Operations for CCI and Marine APU Projects
Work closely with the GRI CCI Technical Analyst to produce a Work Plan for meaningful and
ongoing analysis of the CCI Project data so that it can be used as a basis for the Marine APU
operations.
Conduct analysis of data gathered under the CCI to produce informative reports for operational planning for the Marine APU (and other units if data is relevant), in conjunction with the GRI CCI Technical Analyst.
Hold regular meetings with and be in regular communication with the Marine APU Commander and 2iC to update them on CCI findings and to help them plan operations based on the data analysis produced
Work with the Marine APU and Control Room Operators (CROs) to re-role the Marine APU into a
Quick Reaction Force (QRF). Work to ensure that real time information received about illegal activities on the lake are responded to immediately by the Marine APU.
Work to oversee and continually improve this process
Work closely with RPD (RPP Director) and other RPMs (RPP Projects Managers) to develop Annual Work Plans and overall strategy for the Marine APU and CCI Projects, and associated budgets.
Ensure that the Marine APU and CCI Projects are monitored and managed proactively and that they deliver against the RPP annual workplan (and donor grant agreements), by developing and implementing weekly, monthly and longer-term work plans.
Schedule and facilitate weekly and monthly Project Meetings to execute the workplans. These are expected to include meetings with DNPW Law Enforcement officers such as the Marine APU
Commander and 2ic and also regular meetings with the GRI Management, and combinations of both.
Keep the Marine APU and CCI Project Trello Boards up to date and use it as a management tool to manage tasks, actions and Project Risks/Issues, in order to deliver the workplans.
Maintain and implement a Fixed Administrative Task (FATS) register, to ensure all actions are aligned with wider GRI deadlines.
Provide Monthly Reports on progress and achievements to the RPD.
Conduct regular project reviews, to ensure both positive and negative lessons learned contribute to the ongoing development of the Marine APU and CCI Projects.
2. Facilitation of Camp Management
Work with GRI camp support staff at both sites to ensure smooth running of camps at Musa Gate
and Hook Bridge.
Assistance with procurement of items needed for either camp
Assistance with organisation and maintenance of RPP inventory at both camps
Communications with GRI workshops department and facilitation of building projects at Musa
Gate and Hook Bridge camps
3. Financial Management
Monitoring and tracking of project expenditure by reviewing management account reports and
transaction lists.
Ensuring the projects remain within budget and cashflow positive.
Responsible for the safe receipt and disbursement of all project petty cash and camp petty cash
Retiring all petty cash expense receipts to Country Office
Preparation of Monthly and Quarterly Project Budget Analyses (Budgets versus Actuals), and other
management reports as determined by the RPP Director and Finance Director.
4. Project Stakeholders
Be FPOC for Marine APU and CCI Project Donors.
Be responsible for all project related Donor reporting, meeting all formal reporting deadlines with
both narrative and financial reports as required by the grants, and provide updates as required.
To liaise with DNPW to ensure that DNPW local are kept fully appraised of all project plans and
activities.
To liaise with all Stakeholders in the Project Area (CRBs, DCs, Tourism and Hunting Operators,
other conservation Partners) to ensure optimum implementation of the project objectives.
Communicating project activities appropriately through undertaking an information needs
assessment and developing a communication plan.
5. Project Assets
To be ultimately responsible for all project assets, ensuring they are utilised, stored and
maintained in a safe and serviceable manner at all times, in line with GRI guidelines and manuals.
To ensure that the boats and vehicles are regularly serviced and to organise any service or repairs
as required.
To ensure that all cameras that operate as part of the CCI system are regularly serviced and
repaired as required.
To handle all procurement of project and camp goods and services as required, in line with GRI
Procurement Procedures and developing annual procurement plans and liaising with GRI
procurement function.
6. Project PR and Branding
Provide updates to the Fundraising & PR Department for marketing and PR purposes.
Work with the GRI Media Officer to ensure that there is a flow of positive imagery (videos, photos
and interviews) which can be used for donor communications, fundraising and PR
7. Human Resources
Management of GRI staff related to CCI and Marine Projects and GRI Camp Staff
Ensure all DNPW officers and Community Scouts attached to the projects operate in compliance
with DNPW procedures and protocols.
Assist with training of current and future GRI staff
Handle all procurement related to GRI staff such as uniforms, or items required for camp
Ensure all GRI staff and Rangers related to projects receive welfare support in line with GRI policy.
This may involve the organisation of petty cash for medical treatment, or acting as a facilitator between GRI's HR department and the person in question.
Essential skills, knowledge & experience:
Degree level qualification in a relevant subject or ability to show equivalent work experience
Good communication skills, verbal and written
Good spoken and written English
Experience conducting data analysis
Good computer skills
Experience running or overseeing projects, creating work plans and ensuring project deliverables are met in a timely fashion
Desired attributes
Highly organised individual
Excellent analytical skills
Ability to think laterally, and to come up with ideas of how data gathered might be analysed to improve operations
Ability to think strategically
Ability to manage multiple workflows
A desire to live in a bush camp in Kafue National Park
A passion for conservation
Package and Benefits
Two-year contract renewable
Monthly renumeration of USD$2,500 (Annual Gross Income = $30,000).
Emergency Evacuation and Medical cover with SES Sapphire Package
USD$100 monthly flight allowance ($1,200 annually)
Use of company vehicle
NB – gross income will be revisited after 12 months
Accommodation rentals and rations are not included in the package
To apply, please send CV and cover letter to [email protected]