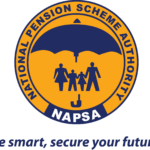 National Pension Scheme Authority (NAPSA)
The National Pension Scheme Authority (NAPSA) wishes to fill the position indicated below. Interested applicants who meet the required competences are encouraged to apply.
The successful candidates will be expected to have demonstrable competencies relevant to the job.
1.0 Project Scheduler Expert NPS 04 (Permanent and Pensionable): Head Office
1.1 Main Purpose of Job
Project Scheduler's responsibility is to prepare, maintain and monitor schedule management system to ensure all the identified and ongoing NAPSA property development projects are delivered on time. .
1.2 Key Responsibilities
(a) Liaise with the project team and task managers to define the scope of work so as to develop and update detailed schedules, cost information and identification of variances from the original plan.
(b) Develop a project schedule to ensure efficiency and effectiveness in the delivery of the project plan within the set timelines and quality standards.
(c) Evaluate the project schedule, its progress and performance so as to identify developing problem areas.
(d) Set up tasks and sub-tasks for the team to ensure realization of satisfactory project contract requirements as scheduled and planned.
(e) Conduct an analysis on the NAPSA projects to determine alternative courses of action for slipped schedules so as to keep the projects on course.
(f) Analyse critically and give suggestions on the management of project risks in relation to costs, schedules and client relations for effective management of the projects.
(g) Validate that all the new information is logged into the NAPSA project management database and provide scheduled reports for contract coordination and reporting purposes.
(h) Prepare and submit periodic progress reports for management information and decision making.
(i) Liaise with other projects directorate staff over the supervision and implementation of construction projects.
1.3 Qualifications and Experience  
Grade 12 Certificate with 5 'O' levels with credit or better in Mathematics and English.
Bachelor's Degree in Civil Engineering, Construction Management or equivalent
Project Management Professional Certification or equivalent
Not less than four (4) years of experience as a similar position, in construction or similar projects of similar scope.
TO APPLY
Your application letter should be accompanied by a CV and copies of relevant certificates and should also specify your contact address and telephone number(s).
Application letters should be addressed to:
Director Human Resources and Administration
National Pension Scheme Authority
Levy Business Park
Church Road
P.O. Box 51275
LUSAKA
The closing date of receipt of applications is Friday, 10th September, 2021.
PLEASE NOTE THAT:
ANY FORM OF LOBBYING WILL LEAD TO AUTOMATIC DISQUALIFICATION OF THE CANDIDATE AND ONLY APPLICANTS WHO MEET THE SPECIFICATIONS INDICATED ABOVE WILL BE ACKNOWLEDGED.
FEMALE CANDIDATES ARE ENCOURAGED TO APPLY.
BE SMART, SECURE YOUR FUTURE