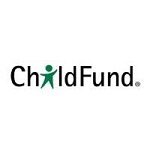 ChildFund International
Vacancy Name: Officer, Project
Re-Advertisement
                            
ChildFund Zambia is an International, Child Protection and Development Agency working for the wellbeing of children; supporting locally led initiatives that strengthen families and communities in overcoming root causes of child poverty and ensuring the protection of Children's rights. ChildFund assists about 15.2 million children and family members in 55 countries regardless of race, creed or gender. It is the World's oldest child sponsorship organization.
ChildFund in partnership with We Effect, is looking for competent individuals to fill up the positions of Project Officers (2) in Lusaka for the EU funded Lusaka Transmission Distribution Rehabilitation Project (LTDRP) – Low voltage Distribution Network: Women Empowerment and Small Enterprises Support. The project is aimed at building resilient and profitable women and youth run businesses leveraging the power of electricity.
 Positions required:
Project officer (x2)- (For Zambians ONLY)
The Project Officer will be responsible for daily planning and implementation of the Project and provide back stopping support to women and youth groups in target communities. Tasks include development of work plans, provision of strategic leadership, coordination of trainings, engagement of stakeholders, coordination of project monitoring and evaluation, project knowledge management, preparation of donor reports, complying to donor guidelines in project execution. The candidate should demonstrate ability to work with divergent women and youth groups from grassroots organisations and those in the informal sector.
Child Safeguarding: Remain alert and responsive to any child safeguarding risks, acquire relevant knowledge and skills which will enable you to promote strong safeguarding practices, understand the child safeguarding policy and procedures, and conduct yourself in a manner consistent with the Child Safeguarding Policy.
Major responsibilities will include:
Community Mobilisation and support women's groups to development work plans and record management.
Coordination and facilitation of community capacity building trainings to bridge knowledge gaps in business management and enterprise development to women and youths' groups.
Development and coordination of project monitoring, evaluation and learning plans.
Establish Women and Youth groups and develop their capacity in economic empowerment
Act as a community liaison staff and support the implementation of monitoring tools, methodologies and approaches which will be applied to highlight project gaps and provide guidance on responsive actions to support continuous programme improvement.
Support community networking and linkages for small scale business interventions among mobilised groups for enhanced knowledge sharing and learning.
Engagement with stakeholders, knowledge management and reporting to donors.
Reporting and communication of project results
Minimum Education Qualifications, Experience and Competencies
Bachelor's degree in Social Work, Community Development, Business Studies or any relevant field with over five (5) years experience in Community Work
At least three (3) years' experience of Programme/Project coordination and community outreach programmes.
Community understanding of enterprise development, marketing, and general community support groups.
Excellent interpersonal and writing skills.
Experience of developing and testing methodologies for planning, monitoring, and learning in women's economic empowerment and/or gender transformation.
Find Zambia Jobs – The best job board for Jobs in Zambia