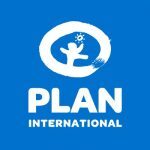 Organization Background
Plan International is an independent development and humanitarian non-governmental organization that advances children's rights and equality for girls.
We believe in the power and potential of every child. But this is often suppressed by poverty, violence, exclusion and discrimination. And its girls who are most affected. Working together with children, young people, our supporters and partners, we strive for a just world, tackling the root causes of the challenges facing girls and all vulnerable children.
We have been building powerful partnerships for children for 80 years, and are now active in more than 70 countries. Child protection is key in all that we do.
Working in Zambia since 1996, Plan International Zambia's development and capacity building programmes focus primarily on Education, Health, Water and Sanitation, Economic Security and Youth Empowerment, including Child Protection and Participation. Plan International Zambia has Programme Areas (PAs) in; Central, Luapula, and Eastern Provinces including in Lusaka, where the Country Office is located
We are looking for an experienced and vibrant self-starter to fill the following position;
PROJECT OFFICER (SPONSORSHIP) – EASTERN PROGRAM AREA x1 & CENTRAL PROGRAM AREA x1
DURATION: TWO (2) YEARS FIXED TERM CONTRACT
Position Description:
The Position Reports to the Program Area Manager and exists to improve the lives of Sponsored children and their families by creating a link between Plan International Zambia (PIZ) and the community. To achieve this, the incumbent is required to be part of the Program Area Management Team, Interface with the Program Area Manager, the Sponsorship Communications Coordinator and Community Development Facilitators (CDFs) constantly to share and review Detailed Implementation Plans, and stressing on accountability issues. At community Level, Sponsorship Approved Document (SPAD) Project Officer will work with all stakeholders, especially children, women, and community leaders whilst providing direct support to community Development Facilitators in the Sponsored communities.
Responsibilities:
Coordinate the integration of Program and Sponsorship Communications field activities in the Program Area.
Coordinate the Implementation of the SPAD Project in sponsored communities.
Build capacity of Community based Organisations (CBOs), Volunteers and other stakeholders to ensure effective participation of Sponsored children, their families, communities, and stakeholders in program activities and management of their development Plans.
Participate in planning, coordinate implementations, monitoring, reviewing, evaluation of programs and projects in Sponsored Communities.
Documentation, reporting, and sharing of project outcomes and impacts.
Effective and efficient management of SPAD project resources.
Contribute to strategic leadership of the Program Area.
Ensure project design, implementation, Monitoring and Evaluation of projects are in line with PIZ Strategy and Gender Transformative Approaches.
Prepares regular reports to assist the Program Area Manager to track the progress of project components to ensure schedules and deadlines are being met.
Writing of project narrative reports, case stories, capturing project photos and review of financial reports.
Maintain current data/information of the Project.
Integrate in all planning, mainstreaming of gender issues in project/proposal designs.
Identify the development needs of Community Development Facilitator's (CDFs), recommend development Plans and opportunities that result in professional growth.
Ensure that Sponsorship CDFs fully understand and comply with internal operating policies, procedures and that they possess the required skills to perform all assigned job responsibilities.
Ensure that Sponsorship Development Facilitators actively participate in the annual performance management process including planning, coaching and monitoring and assessing.
Demonstrate effective staff management that promotes organizational values such as teamwork, transparent, trust, accountability and empowering.
Educational Qualifications and Experience:
A Bachelor's Degree in Social Sciences or equivalent from a recognized university.
At least 4 years practical work experience in monitoring and e
Experience in Community Participatory methodologies.
Proven understanding of Sponsorship and developmental works.
Proven understanding of programming concepts and Gender Transformative programming.
Competencies:
Supportive, versatile and decisive.
Able to prioritise work effectively.
Promotes innovation and learning.
Results oriented and works independently.
Commitment to excellence.
To apply for this position, visit our careers page or apply here.
Kindly note that only candidates who meet the above specifications and competencies should apply and applications should reach the undersigned not later than 12th September, 2021, only shortlisted candidates will be contacted.
All Applications should be addressed to;
The Country Human Resource Manager
Plan International Zambia
Private Bag 518X
Plot 87A Kabulonga road
Kabulonga.
LUSAKA.                  
We provide equality of opportunity and will not tolerate discrimination on any grounds. We foster an organizational culture that embraces and exemplifies our commitment to gender equality, girls' rights and inclusion while supporting staff to adopt good practice, positive attitudes and principles of gender equality and inclusion.