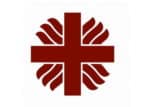 An international NGO active in humanitarian aid and development cooperation is implementing a project with the title Multi-sectoral interventions to prevent the spread and mitigate the impact of COVID-19 pandemic in Western Province and Lusaka, Zambia II. The project aims at strengthening public health responses and improving community awareness, to contain the spread of the COVID-19 pandemic and mitigating its impact.
Job Title: Project Manager
The Project Manager is responsible for overall implementation of project with focus on community awareness, support of public health response and livelihoods support in Western Province and Lusaka.
Responsibilities
Ensure implementation of project activities according to the project document focusing on quality delivery and project impacts and results
Coordinate project teams in Mongu and Lusaka field offices in close collaboration with Project Officers to ensure timely and quality implementation according to project document and plans
Coordinate project implementation with consortium partners and different stakeholders
Ensure annual and monthly planning and reporting
Keep and maintain necessary project administration, implementing financial rules based on instructions and manuals received
Requirements
Strong motivation and commitment to the work
Minimum of Bachelor university degree in a social/development studies, degree in public health, or other relevant field; advanced degree is an asset
Proven track of experience in project management and project leadership at least 5 years
Demonstrated experience in working effectively with CSOs and community-level actors, stakeholders and beneficiaries.
Excellent English language skills
Working experience in the non-profit or in an international organization an asset
Excellent communication skills, flexibility, time-management, ability to work under stress and in difficult conditions
Basic knowledge of financial management
Excellent knowledge of Microsoft Office (Excel, Word, PowerPoint)
Willingness to work in accordance with the Caritas Code of Ethics
Starting date: April, 2021
Ending date: December, 2021
Caritas Czech Republic is an equal opportunity and treatment employer and provides all the employees a work environment free from any form of discrimination based on race, colour, gender, nationality, age, religion and creed, disability. Furthermore, Caritas Czech Republic provide employees with a safe environment with zero tolerance of sexual harassment, discrimination, bullying and other unethical behaviour in the workplace.
Duty station: Mongu with travel to Lusaka
Position: National
To apply for this position, please submit your full application consisting of detailed CV (max 3 pages) and motivation letter (1 page) by the, 24th March 2021, 17:00 to the following email address: [email protected]. Incomplete applications will not be considered.
Please use the following subject in your email/post: Project Manager
For the title of cover letter and curriculum vitae, follow this wording:
Surname, Name, Project Manager – Mongu– curriculum vitae
Surname, Name, Project Manager – Mongu– cover letter