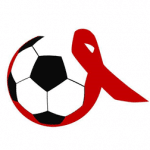 Grassroot Soccer Zambia
Grassroot Soccer Zambia (GRS Zambia) is an adolescent health organization that uses the power of soccer to educate, inspire, and mobilize young people to live healthier lives and be agents for change in their communities. GRS Zambia reaches adolescents and young adults across Zambia, with over 60% of its annual reach being adolescent girls and young women (AGYW) 10-24 years old.
GRS Zambia programmers combine sport-based interventions with health and life skills education curricula, delivered by young adults who are trained as mentors "Coaches." GRS works through schools and community spaces to reach vulnerable adolescents, actively linking them to high-impact health services in their communities. GRS measures impact by assessing on knowledge, attitudes, behaviours, tracking referrals to and uptake of high-impact health services, and investigates biomedical outcomes through modelling and impact evaluations.
Project Overview
Grassroot Soccer Zambia (Sub-Partner) is in the second year implementation of USAID Empowered Children and Adolescents Program (ECAP)1 where Catholic Medical Mission Board-CMMB is the Prime. ECAP1 is a five-years USAID funded project implemented on the Copperbelt and North-Western provinces of Zambia in six districts. The goal of the project is to mitigate the impact of HIV and improve the health and wellbeing of vulnerable children and adolescents (VCAs) through the delivery of high-impact, evidence-informed, and age-appropriate interventions customized for each VCA sub-population using a family-centered approach. The project seeks to improve the social and health outcomes of vulnerable households in high HIV burden districts across two provinces of Zambia (Copperbelt and North-Western) in close collaboration with the Government of the Republic of Zambia (GRZ). Its aim is to ensure that children are a) healthy by improving access to health/HIV services; b) safe by improving child protection and prevention of gender-based violence (GBV); c) stable by improving household economic security and linkage to social protection; and d) schooled by improving school retention and progression.
Grassroot Soccer Zambia seeks to fill the position of Project Manager – Empowered Children and Adolescents Program (ECAP) 1, (Ndola Based).
The focus of the role is the overall responsibility for the design and delivery of the Project in the six target districts. It involves managing a team of staff who oversee programs activities at various project sites in the two provinces. The role includes liaising with the M&E, Administration, Operations, Communication, Partnerships, Grant and Compliance to ensure efficient delivery of program activities, accuracy and timely reporting. Other tasks will include:-
Development of Annual workplans and budget in consultation with the GRS Head Office and Prime Organization
Management of ECAP1 budget for efficient and timely implementation of activities
Coordination and submission of quality monthly, quarterly, Semi-annual and Annual narrative reports
Conducting annual and mid-year performance reviews for all staff
Representing GRS in Stakeholders and Implementing Partners' engagement meetings
Management of quality implementation and monitoring of ECAP1 interventions
Collaborating with Project Site Coordinators to ensure all program activities are operating smoothly.
Providing guidance in decision making concerning daily planning and realisation of activities in accordance with approved program schedules and budgets.
Management of programmatic learning processes to ensure ongoing evaluation of program delivery, identification of promising practices and integration of those practices into future programming.
Management of project staff to ensure that activities are delivered as planned and staff are held accountable to measurable objectives and targets.
Experience and Qualifications
Tertiary education (bachelor's degree in social sciences or related field preferred). A Project Management qualification will be advantageous
Previous experience in managing USAID funded Project will an added
Minimum 3 years of relevant work experience within the development sector (preferably the health NGO sector)
Knowledgeable and understanding adolescent health programming
How to apply
Interested persons should send an Application letter and a detailed CV to [email protected] clearly indicating the position in the subject line.
The closing date for receipt of applications is 20th May 2022.