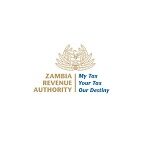 Project Manager – Fiscalisation Project

(ZRA03)
Reporting directly to the Director Innovation and Project Management, the jobholder will be responsible for successfully implementing the Fiscalisation project, providing governance to the Fiscalisation project in order to ensure value and benefit realization.

The jobholder will also be responsible for managing the ZRA Fiscalisation Project Portfolio, monitor and evaluate project implementation as well as implementing the regulatory framework for Fiscalisation.

Main Duties/Accountabilities
Ensure successful implementation of the project within the first 6 – 12 months;
Creating long and short-term plans, including setting targets for milestones, adhering to deadlines and allocating resources for the project;
Coordinate all liaison with manufacturers and distributors of fiscal devices for adherence to Authority requirements;
Interface with various divisions and departments especially Indirect Taxes and Excise, ICT, Research and Corporate Strategy, Human Resource, Finance, Administration, Legal, Internal Audit;
Manage project risks and escalate accordingly on time;
Project review and analysis;
Budget management for the Fiscalisation project;
Communicating with senior management and Project Implementation Committee to ensure that the project is aligned with their goals;
Review previous causes of project challenges and provide strategies that will ensure success of the project;
Liaise with the Project Delivery unit for governance support and guidance; and
Monitor project effectiveness and efficiency to ensure that project is constantly aligned to Cost, Quality, Scope and continuously providing value.
Minimum Requirements
Grade Twelve (12) School Certificate or the Equivalent;
University Degree with a bias in Computer Science, Business Studies, Project Management;
Master's in business administration, Project Management will be added advantage;
Proven record of delivering large scale technology and business transformation projects is a must;
Excellent understanding or Agile Project Management; and
Five years post qualifying work experience with at least two years at managerial level.
Other Skills And Attributes
Analytical and Monitoring skills;
Leadership and Management skills;
Good interpersonal skills;
Good Decision-Making skills;
Good communication skills;
Influencing skills;
Personal organization skills; and
Computer Knowledge.
ONLY SHORTLISTED CANDIDATES WILL BE CONTACTED
Job closing date :
21-Apr-2021