Full Time
Applications have closed.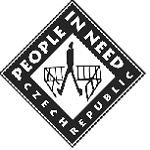 People in Need (PIN)
Last Date for Applications: 26/06/2022
Position: Project Manager
Location: Mongu (with frequent visits to the project's locations in Western Province)
Contract duration: 12 months
Start date: ASAP
Line Manager: Country Director
Position Summary
Under the direct line management of the Country Director, the Project Manager (PM) will be tasked with overall supervision of the anticipated Bio gas project implemented in Western Province (2021-2024). He/she will be directly responsible for implementation of transparent and reliable programme, finance, logistic and administrative processes to ensure proper functioning of the project and to ensure compliance with PIN and donor's procedures and rules in general. The project team will work closely with smallholder farmers, local services providers (incl. financial institutions), ministry's extension officers to ensure the needs of the final beneficiaries are addressed. Moreover, the PM will ensure timely collection and analysis of project related and reporting of project indicators take place regularly. The PM will directly supervise Technical Coordinator (TC) and Project Assistant (PA) and support them with their assignments. The PM will supervise and coordinate the implementation with project partners and associates and will inform them regularly about the project's progress. He/she will attend all relevant meetings with ministries and donor of the intervention to discuss any issues arising during the programme implementation. He/she will also look for synergies with similar projects implemented in the country.
Project Management
Overall management of the anticipated Bio gas project and all its respective activities,
Special focus on the business and financial oriented project's outputs
Leads and participates in internal weekly coordination meetings with the PIN team,
Participates in external coordination and sectoral meetings with project partners, associates
Ensures compliance with PIN sectoral guidelines, internal procedures and donor requirements
Participates in the meetings with relevant Ministries and other local authorities
Prepares monthly and project work plans
Works with PIN's as well as other technical advisers and experts involved in the project.
Financial Management
In cooperation with the Finance team, manages the project budget lines related to the implementation (project staffing, activities, national and international partners' costs etc.)
Controls project budget utilization in Navision and/ or other financial management tools
Reviews and approves key project documentation in a timely manner to facilitate financial payments to vendors, beneficiaries, cash transfer agents, etc.
Leads the development and monthly updating of budget vs. actual (drawing) forecasts for project activities and staffing to ensure accurate and timely financial management, flagging potential over/under spending to senior management
Human Resource and Capacity Building
In cooperation with relevant colleagues, responsible for relevant HR processes related to the project team, including recruitment, performance management, professional growth, capacity building and mentoring of national PIN and partners' staff, including the identification of training needs, development of training plans and ensuring the delivery of appropriate training
Line management of Technical Coordinator (TC) and Project Assistant (PA);
responsible for day-to-day team management such as Leave and Time management of the team (planning, approval of leave requests, time / attendance sheets approval process), handling disciplinary issues in cooperation with HR
Provides regular performance feedback to project staff
Monitoring and Evaluation
Prepares project reports and ensures timely data collection and reporting of project indicators
Oversees project monitoring and evaluation activities
Participates at project quarterly review meetings
Ensures IPR (Internal Progress Reports) is filled at the beginning, at the end of project and updated on the quarterly basis.
Supports implementation of project CFRM based on PIN Zambia CFRM Framework Policy and Procedures
Proposal Development
Supports development of new proposals and formulation of new project designs and ideas for future interventions in the sector of sustainable livelihoods and environment
Administration and Archiving
Ensures that project documentation is properly generated, approved & archived in the internal databases – ELO, Sharepoint, etc., according to PIN and donor guidelines
Ensures lessons learnt, best practices and challenges are collected, recorded and actively re-incorporated across all the project portfolio.
Communication and Visibility
Ensures that requirements regarding communication and visibility are fulfilled in line with PIN Media Policy and donor requirements
Informs in advance and involves Communication staff in project implementation
Procurement
Informs in advance and involves Procurement Unit in the project implementation
Assists with project related Procurement
Submits Purchase Requests in timely manner
Qualifications
Degree in relevant field (Project Management, Development Studies, Business administration, etc.
Certificate in project management for development will be an added advantage
Skills & experience
Essential
3 years of experience in working in similar senior programme position
3 years of profound technical experience with business-oriented interventions – (understanding and experience with the MSD approach- Market System Development
Previous supervisory role
Fluency in spoken and written English language
Excellent communication and interpersonal skills
Good administrative skills, computer literate (working knowledge of MS Office)
Self-starter and motivated, ability to plan and organize work independently
Ability to work under pressure and react accordingly to evolving context/situation
Ability to delegate and follow up of tasks among team members
Preferred
Experience in working with various stakeholders, incl. government officials, business sector, financial institutions, academia and civil society actors)
Ability to come up with innovations
Experience of working for an international non-governmental organization
Experience using mobile data collection tools (such Kobo toolbox)
Understanding of Silozi language,
Important note: Persons with special needs and women are encouraged to Apply.
Disclaimer: PIN may close this advertisement at any time depending on the volume of response from the public