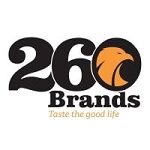 Website 260 Brands (Seba Foods Zambia Ltd.)
Job Purpose
The Project Manager will report directly to the Chief of Staff and will be responsible for leading several large scale projects promoting small holder organic agriculture in the Northern and Lusaka provinces of Zambia in partnership with Seba Foods Zambia Ltd., a consumer food manufacturer which processes, markets and distributes soya and maize-based consumer food products. Seba Foods aims to partner with thousands of small holder farmers in organic soya production through farmer recruitment, training in organic farming, organic inputs financing, follow up farmer training support, digital farmer record keeping, aggregation and guaranteed off-take of organic soya at a premium price.  Project scope, objectives and budgets have already been designed and are ready for a Project Manager to implement for the upcoming growing season. The Project Manager will be the person ultimately responsible for projects in terms of producing deliverables, meeting timelines and staying within budget. The role is based in Lusaka with travel to Northern and Lusaka provinces.
Key responsibilities
Coordinate with various partners, organic farming experts and company departments to ensure organic certification of Seba Food's small holder farmer out grower scheme runs smoothly and that donor milestones are met within the set timeline and budget.
Carry out inception meetings at the beginning of each season and/or project start
Develop and provide simple role profiles for each project team member so they are fully aware of their roles & responsibilities on the project
Prepare a workplan for each region and ensure the regional team is trained on the activities required to meet farmer targets and other deliverables, and will hold regional managers accountable in following the workplan
Lead regular monthly (weekly if deemed required) check ins with the relevant project team members to check on progress of activities and deliverables
Design, plan and implement the use of an Automated Outgrower Management System (AOMS), a digital app which allows for streamlining of out grower operations including creating farmer profiles, gathering farmer info and streamlining procurement operations
Monitor the budget based on information flow from the Finance Manager on expenses incurred.
Monitor and gather impact data in the field and/or lead and coordinate with a data gathering team to ensure donor reporting requirements are met
Provide project updates on a consistent basis to Chief of Staff and various stakeholders about strategy, adjustments, and progress
Key Qualifications
4-6 years experience in project management and monitoring and evaluation, working with donor/NGO projects or relevant experience
Proven ability to complete projects according to outlined scope, budget, and timeline
A relevant four year Bachelor's degree required
Project Management Professional (PMP) certification preferred
Experience and/or knowledge with small holder farmer out grower schemes required
Experience in organic farming and certification is preferred
Strong familiarity with project management software tools, methodologies, and best practices
Thrives working within strict timelines and in 'high pressure environments' and demonstrates excellent time management skills
Strong communication skills (both oral and written) required
Strong interpersonal skills and extremely resourceful
Good command of English, Nyanja and Bemba
Demonstrates a positive and resilient attitude towards challenges
High level of computer literacy with a strong command of Microsoft Office products (Word, Excel and PowerPoint).
For all interested candidates, please email a CV and relevant qualifications to [email protected] with 'Project Manager' in the subject line.