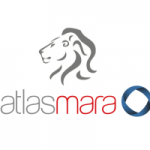 Website Atlas Mara
Exciting Career Opportunities
Designation: Project Manager (x1)
Reporting Line: Country Manager – Projects & Innovation
Business Unit: Information Technology
Location: Lusaka
Employment Type 2 Year contract
Key Outputs & Responsibilities
Project Stakeholder Engagement And Co-Ordination
Co-ordinate performance of project teams to ensure timely and quality delivery.
Provide close direction and guidance to team members on specific deliverables to achieve project benchmarks.
Engage with individuals and teams throughout the project life-cycle to set and achieve buy-in to agreed objectives, monitor project progress and communicate updates, critical insights and key findings to ensure smooth working relationships.
Prepare Steerco pack and facilitate monthly meetings to prioritize new projects and provide feedback on existing projects.
Development And Execution Of A Functional Project Plan
Translate business cases into practical, functional plans to meet stakeholder requirements.
Facilitate workshops to obtain agreement regarding responsibilities and timelines encompassing risks, assumptions, issues and dependencies to ensure all relevant stakeholders understand and approve project plan.
Co-ordinate a strong project team to ensure the management and implementation of all project plans
Management of Project Budgets
In consultation with relevant stakeholders, develop project budgets to attain good return on investment
Ensure that project is delivered within Budget and on time to ensure that scope and approved budget are adhered to.
Identify and implement cost savings and other financial efficiencies where appropriate to avoid budget overruns.
Monitor project expenses and act to manage and mitigate variances to track and update project committee in a timely manner.
Accurate, Timely Reporting
Manage quality assurance by developing relevant project reporting and metrics, including critical success factors, risks, mitigations, high level actions and decisions taken or to be taken so as to ensure Stakeholder satisfaction
Adherence To I.T Governance, Risk and Compliance Standards
Identify and mitigate project risks e.g. from a regulatory and governance and/or tactical / strategic perspective to ensure ongoing compliance to IT governance, risk and compliance standards
Produce relevant documentation and policies to comply with audit requirements
Stakeholder Engagement
Build professional working relationships with key stakeholders, track progress on tasks, manage expectations to ensure clients' needs are met and productive working relationships
Liaise with business users and broader IT team to provide information and assist with queries
Resolve problems, conflicts and bottlenecks as required to achieve project objectives
Experience & Qualifications
Grade 12 School Certificate with 5 credits including English and Mathematics
Degree in Computer Science or any relevant IT and/or business degree.
A Project Management Certification (PRINCE2, PMP etc.) is required.
Experience with Agile Project Management (Kanban or Scrum).
Demonstrated experience in the use modern Project Management tools like Jira and Microsoft Project
Track record of managing projects successfully.
5+ business and IT experience
Interested Applicants who meet the job requirements should e-mail their CV's to [email protected]. Only shortlisted candidates will be contacted. For detailed information on the jobs, visit our website at www.atlasmarazambia.com. Be sure to include the job applied for in the subject field.
Closing date: Wednesday, 8th September, 2021.