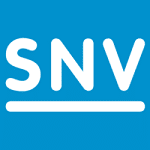 SNV Zambia
Project Field Officer Renewable Energy (Katete x1 and Mazabuka x1)
Company Description
SNV Netherlands Development Organisation
SNV is a not-for-profit international development organisation that applies practical know-how to make a lasting difference in the lives of people living in poverty. We use our extensive and long-term in-country presence to apply and adapt our top-notch expertise in agriculture, energy and WASH to local contexts. SNV has over 1250 staff in more than 25 countries in Asia, Africa and Latin America. We are proud to be a not-for-profit organisation that uses project financing to implement our mission. This requires us to work efficiently and to invest in operational excellence.
SNV seeks two Field Officers for its offices in Mazabuka and Kabwe who will support the field implementation of renewable energy-focused activities under the 7million EUR Increasing Climate Resilience in Energy & Agriculture Systems and Entrepreneurship (INCREASE) project.
The INCREASE project's goal is to address the major challenge of climate change that farmers, agribusinesses, and SMEs are facing. To achieve this the project strengthens the adaptive capacity of agricultural and energy systems as well as the promotion of climate smart (CS) diversification practices and productive use of renewable energy. The project works with the larger agribusinesses in Cotton, Dairy and Horticulture and covers Eastern, Central, Copper belt, Lusaka and Southern provinces, initially targeting to reach 11,300 smallholder farmers in the 3 value chains. In addition, the project drives the uptake of biodigesters among smallholder farmers for biogas and bioslurry usage, in addition to other energy-focused interventions within the three value chains and the adoption of more and modern energy solutions for cooking, lighting and productive uses by 3,000 households. The project has started in January 2020 and will run till end 2022 (with a possible extension to 2023).
The Field Officers Renewable Energy will work closely with the project team, in particular the Technical Advisor Renewable Energy, and Field Coordinators to deliver field-based project activities for renewable energy. The Field Officers work in line with SNV's code of conduct and quality standards, in order to achieve high quality of the agreed results and deliverables of the project.
The Field Officers will report to the Sector Lead Energy. The roles will be based in Mazabuka and Katete.
Job Description
Overview of the Position 
The project team consists of a Project Manager based in Lusaka, three Field Coordinators each based in a field office, CSA and RE officers, M&E and gender specialists. The field offices will be in Katete (cotton), Mazabuka (dairy), Mumbwa (horticulture), although this is subject to confirmation. The Field Officers – Renewable Energy will be based each in one of the provincial field offices, and be responsible for the field implementation of renewable energy technologies and productive uses thereof in the project focus areas. In direct coordination with the Project Manager the Field Officers will design and carry out productive use of energy activities and will foster capacities on productive RE-solutions along the agricultural value chain.
KEY RESPONSIBILITIES
Promote and capacitate renewable energy technologies as part of climate smart (CS) solutions for smallholder farmers.
Support biogas construction companies, solar and other energy service providers to improve their quality of products and market their products and services to the respective agribusinesses/ value chains.
Technical assistance on installing and monitoring of productive use applications (i.e. milk chilling, cooled storage, solar water pumping, improved cooking technologies)
Conducting trainings on renewable energy solutions to wide range of audiences
Support Monitoring, Evaluation and Learning activities
Support in administrative day to day operations of the field office.
Support the design and implementation of activities in line with the annual project plan.
Qualifications
Bachelors' degree in engineering or other relevant topic with a minimum of 3 years working experience OR a School Certificate with a minimum of 5 years working experience,
Proven track record with over 3 years of experience in renewable energy technologies and productive use in rural areas,
Practical experience in one of the following topics Agriculture (Climate Smart), Youth (self) Employment and Gender,
Strong communication skills and ability to conduct trainings under extreme conditions,
Founded knowledge and/or experience in energy efficiency auditing is an asset,
ICT / Computer Literacy,
Fluency in written and oral English, proficiency in multiple local languages is an asset.
Additional Information
This is a full-time national position with the successful candidate being contracted on the 1st of January 2020 for a period of one year, with possibility of extension for the duration of the project life span. Salary is competitive and commensurate with qualifications and experience.
How to Apply
Please submit your application via SmartRecruiters on or before 29th April 2022 if you wish to be considered for this position. All information will be dealt with strict confidentiality. We will revert to you as soon as we have reviewed your application.