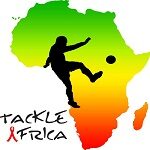 Website TackleAfrica
Location: Lusaka
Duration of Contract: 12 month contract with renewal based on high performance
Deadline for application: 25th March 2021
Interviews held: W/C 29th March
Expected start date: 1st May 2021
Reporting to: Programme Manager
TackleAfrica is looking for a hands on Project Coordinator to lead a team of Project Officers and football coaches in Zambia. You must be Zambian or be resident in Zambia for this role.
If you are a Project Coordinator, or looking to step up to this level, with football or sports coaching experience, have management and computer skills, a passion for community-based work and the ability to lead a diverse team, this could be the right role for you. At TackleAfrica, we have a collaborative approach to work and expect everyone, regardless of their position, to get involved in all aspects of our programmes.
Be prepared to think on your feet and get your hands dirty on the pitch. Be flexible, well-organised and up for a challenge. Be willing to adapt and solve problems in sometimes difficult and remote locations with limited resources.
Summary of post
Working with the Zambia Programme Manager and leading a collaborative team of Project Officers, partner staff and football coaches, you will help train and develop TackleAfrica football coaches to deliver a football programme to their teams aimed at improving SRHR and limiting the impact of HIV in their community.
To apply, please first download and read Job Description – Project Coordinator Zambia. If you have the skills we are looking for, please download and complete the Application Form – Non-PO Zambia. Email your completed form to [email protected] and please use this email address for any queries relating to this role.