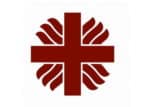 Project Coordinator
The Project Coordinator is responsible for securing implementation of project 'Increasing access to working capital and inputs through promotion of saving groups to farmers and traders' under the CCR Nchelenge field office implemented in Nchelenge, Chiengi, Mwansabombwe and Kawambwa Districts in Luapula Province and in Lusaka, and overall management of the office and its employees.
Responsibilities:
Ensures that technical, financial, and administrative activities are carried out according to CCR and donor standards (outputs, outcomes delivered according to CCR and donor requirements and project document);
Implementing project activities according to the project document focusing on quality delivery and project impacts and results (in line with organizational and donor guidelines, manuals and official legal procedures of partners).
Works closely with M&E Officer to ensure quality of implementation and that all impact and performance indicators are being fulfilled
Produces brochures, success stories, and other materials to promote the program's successes within CCR and the broader development community
Maintaining good order in records and official documentation
Representation of CCR on various occasion (together with the mission management)
Contributing to the mission strategic planning together with the mission management
Contributing to the resource mobilization and supporting the new fund opportunities
Compile lessons learned, identified best practices, participate on development and update of relevant tools, guidelines and manuals, local expert pool and expert resources
Commitment to Caritas Czech Republic vision, mission and values is essential.
Requirements
Strong motivation and commitment to the work
Minimum of Bachelor university degree in a social/development studies, international relations, economics, public administration or other relevant field; advanced degree is an asset
Proven track of experience in project management and project leadership at least 3 years
Min. 1 year of experience in financial inclusion programs especially saving groups and linkages to financial institutions
Excellent English language skills
Working experience in the non-profit or in an international organization an asset
Excellent communication skills, flexibility, time-management, ability to work under stress and in difficult conditions
Basic knowledge of financial management
Good knowledge of leadership, especially in multicultural environment, at least 1 year experience from managing/coordinating small team
Excellent knowledge of Microsoft Office (Excel, Word, PowerPoint)
Willingness to work in accordance with the Caritas Code of Ethics
Duty station: Nchelenge Field Office, Lusaka, Zambia
Working Time: 5 Days a week
Starting date: April 2022
Position: National
Caritas Czech Republic is an equal opportunity and treatment employer and provides all the employees a work environment free from any form of discrimination based on race, colour, gender, nationality, age, religion and creed, disability. Furthermore, Caritas Czech Republic provide employees with a safe environment with zero tolerance of sexual harassment, discrimination, bullying and other unethical behaviour in the workplace
To apply for this position, please submit your full application consisting of detailed CV (max 3 pages) and motivation letter (1 page) by the, 24th March 2022 17:00 to the following email address: [email protected]
Incomplete applications will not be considered.
Please use the following subject in your email/post: Project Coordinator- Nchelenge.
For the title of cover letter and curriculum vitae, follow this wording:
Surname, Name, Project Coordinator – curriculum vitae
Surname, Name, Project Coordinator – cover letter
Caritas Czech Republic reserves the right to cancel the process at any stage.