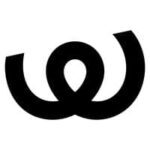 DISTRICT WOMEN DEVELOPMENT ASSOCIATION
The Women District Development Associations (DWDAs) are women-led associations that are registered under the Registrar of Societies whose members are derived from different women groups in the various districts. DWDAs are a strong base for building women's voices at all community levels with the aim of enhancing women's economic empowerment in their communities, hence the focus on income generating activities. The DWDAs as women-led organisations have partnered with We Effect Zambia to implement the Swedish funded Women Economic Empowerment (WEE) project to be implemented in Eastern, Western, Central and Southern provinces of Zambia. The project activities will be implemented at community level through the DWDAs groups and will include among other things; increased access to and control over productive resources, such as land. Mobilize, capacitate, and link women producer groups to affordable markets and support the organisations in gender mainstreaming through gender transformative approaches.
Project Background
The Women Economic Empowerment (WEE) project with DWDAs will run from 1st February 2021 to 31st July 2023. The overall objective of the project is to advance women's economic empowerment to ensure the capacity of women to participate in, contribute to and benefit from agricultural value chains and processes in ways that affirm the value of their contributions, respect their dignity, promote equality in Eastern, Western, Southern and Central Provinces.
We now seek to recruit staffs to fill the following vacancies in the project.
Position: Project Coordinator (x8)
Location: Chipata, Lundazi, Chadiza, Mumbwa, Kaoma, Monze, Choma, Kalomo.
Summary Responsibilities
To achieve the overall project objective, We Effect Zambia will strategically work through the DWDAs in the selected districts and seeks to fill the position of the Project Coordinator for the Women Economic Empowerment (WEE) project. The incumbent will provide valuable support in the planning and coordination of project activities for administrative and operational perspective. The coordinator will strengthen project efforts by supporting project planning, implementing program activities, budgeting, marketing, and reporting.
The coordinator will monitor the implementation plan for the duration of the project, by having budget oversight, tracking implementation the implementation of the Risk Management Plan, demonstrate project impact by having oversight and supporting monitoring and evaluation tools, methodologies and ensure continuous project improvement.
Principle Duties and Responsibilities
Overall project coordination.
Contact person for the project.
Supervise all project staff.
The Project Coordinator will be responsible for facilitating the overall planning, implementation and monitoring of all field activities and ensure direct liaison with various key Ministries and other partners.
In collaboration with the field officer having oversight over the production. Write and submit the results-based quality reports and ensure all monitoring and evaluation data is interpreted in the partner reports and to the District Development Area Association Board Participate in all project monitoring, planning and review of all project plans to ensure timely communication of all project adjustments during implementation are communicated to the WEE project team.
Ensure all project activities are implemented in an effective and timely manner.
Ensure all project records are documented and filed neatly for future references.
Guide the members and have clear explanation about the project to the District Women's Development Association members, networking partners, government and networking partners.
Promote the Vision and values of the District Women's Development Association and actively participate in all the activities they are involved in.
Should have excellent skills in gender training, gender analysis and gender transformative approaches and equipped with skills in community organizations. mobilization and understands groups dynamics.
Job requirements
Able to speak Fluent English and at least five Local languages (Nyanja, Lozi, Tonga, Chewa and Ngoni).
Able to ride a motor bike.
Able to manage teams and excellent communication skills.
Computer literate, good writing editorial.
At least 3-5 years of work experience directly related to the duties and responsibilities specified field.
Able to work in rural areas, able to and willing to adapt to rural settings and appreciates the cultural dynamics.
Understand the role of empowering women in rural communities and ensure gender integration is at the core of all programing.
Knowledge and experience in developmental and agro-business skills is an added advantage.
Outstanding communication and leadership skills and the ability to work with the beneficiaries with a different cultural setting.
Ability to organize execute internal/external meetings and/or special project events
Network and Alliance Building
Ensure the WEE project is represented in all stakeholder networking meetings, and other decision-making fora's at district level.
Maintain and strengthen relationships with We Effect, and partners involved in the project.
Maintain and nature ongoing relationships with We Effect with regular updates and project debriefs.
Produce donor reports on the progress of the programme as well as strategic reports about key achievements and programme impact as documented in the most significant change stories, monitoring and evaluation plan, monthly and annual reports.
Qualification and Requirements
Relevant academic Diploma or Degree in Gender studies, Development Studies, Agriculture Economics, or a related field.
At least five-year experience of programme / project coordination including.
Proven experience with practical and impactful Gender skills and demonstrated skills in Gender Transformative approaches.
Able to mobilize and conduct trainings in Gender and other related fields.
Experience in value chain development and inclusion of women in agriculture value chains.
Excellent Oral and written English Communication skills.
Beneficial Qualification
Willing to work in communities with diverse cultures.
Experience in applying a human rights-based approach to programming.
Experience of working on environment, climate change and resilience programs.
Proficiency in two or more Zambian languages.
To Apply:
Send your Cover letter and CV in soft copy to the email address below depending on the Women District Development Associations you are applying to.
and copy [email protected]  by 5pm on Tuesday March 30, 2021.
Please clearly include the position in the subject line of the email. No telephone inquiries, please. Finalists will be contacted.
Women and youths are particularly encouraged to apply.