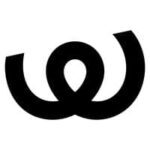 We Effect is recruiting a Project Coordinator, Lusaka
We Effect is a development organisation founded in 1958 by the cooperative movement in Sweden. We work in more than 20 countries in Asia, Eastern Europe, Latin America, Africa and collaborate mainly with member-based organisations consisting of women and men who live in poverty. We work in the thematic fields of sustainable rural development and adequate housing. Our values are respect, transparency, and together.
We Effect, Regional Office of Southern Africa (ROSA), is present in and implements country development programmes in Mozambique, Malawi, Zambia and Zimbabwe. For more information, see www.weeffect.org
We Effect Zambia is looking for a strong Project Coordinator to coordinate two Swedish International Development Cooperation Agency (SIDA) funded projects focusing on Sustainable Rural Development, Housing and Habitat as well as Sustainable Cotton Production. The projects require a strong and transformative leader with excellent management skills, deep knowledge and expertise on gender-transformative practice and the ability to coordinate different partner organisations to ensure the projects are implemented effectively and sustainably.
Main Responsibilities Include
Programmatic responsibilities:

Overseeing the development of the new programme for the period 2023-2027.
Providing oversight of the budget, risk analysis and monitoring and evaluation plan of the two ongoing projects.
Ensuring delivery of technical support to partner organisations including training on various We Effect thematic areas.
Foster a community of learning within the programme amongst all the partner organisations by creating and nurturing spaces for shared learning and reflection throughout the programme cycle
Work closely with colleagues in the Regional Office in Zambia and the Technical Unit Stockholm to ensure high quality, technical input into the implementation of the projects.
Networking And Alliance Building

Maintain and strengthen relationships amongst all the partners involved in the programme
Maintain and nurture ongoing relationships with the donor with regular updates and debriefs
Produce donor reports on the progress of the programme as well as strategic reports about key processes in the programme impact including donor reports, concept notes, annual reports, articles etc.
Contribute to strengthening the brand of We Effect in Zambia through promoting the programme and representing We Effect on relevant platforms and fora on women's economic empowerment and gender transformation.
About The Candidate
As the Project Coordinator, you have experience of gender transformative programming and women's economic empowerment. You should be able to manage and coordinate a project team. You should have experience of managing partner contracts to ensure compliance. You will have excellent interpersonal skills and demonstrated ability to establish effective working relations with partner organisations, staff and other stakeholders. You have excellent organisational, scheduling and planning skills and the ability to meet deadlines. You should be positive, solution-focused, able to give clear and concise instructions and work with a diverse team to build consensus and support working together. You will have excellent communication skills to represent We Effect and the project.
Qualification Requirements

Relevant academic degree in Gender Studies, Development Studies, Agriculture, Economics or related field.
At least five (5) years experience in Programme/Project coordination including, but not limited to SIDA.
At least three (3) years experience of working in gender mainstreaming/transformative programming in Zambia.
Experience in developing and testing methods and methodologies for planning, monitoring and learning in women's economic empowerment and/or gender transformation.
Knowledge of management of the business, marketing and sales in general and in particular in the agricultural sector.
Knowledge of and experience in organisational development to form viable sustainable organisations in particular, in the cooperative sector and with women-led organisations.
Experience in value chain development and inclusion of women in agricultural value chains.
Excellent oral and written English communication skills.
Beneficial Qualifications

Experience in agricultural value chains;
Experience in applying a Human Rights-Based Approach;
Experience of working on environment, climate change or resilience;
Proficiency in two or more Zambian local languages.
Apply by uploading your cover letter and CV through this link https://www.impactpool.org/jobs/770285 no later than 17:00 on 21 st February 2022.
You should be a Zambian. Only candidates who are short-listed will be contacted.
The employment is up to March 2024 with the possibility of prolongation.
We Effect strives for diversity in the organisation and does not discriminate applicants on the basis of gender, gender identity or expression, sexual orientation, age, ethnicity, religious belief, or disability.