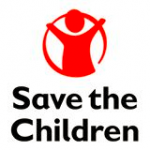 Save the Children International
JOB TITLE:  Project Coordinator-  Child Rights Governance
TEAM/PROGRAMME: Programme Operations
LOCATION: Lusaka
GRADE: 3
Type of Contract: Fixed Term
CHILD SAFEGUARDING:
Level 3 – the responsibilities of the post may require the post holder to have regular contact with or access to children or young people
ROLE PURPOSE:
To contribute to Save the Children's Child Rights Governance and Child Protection Strategic plan, s/he is responsible for providing leadership, strategic direction, guidance, technical backstopping and project management working very closely with the Ministry of Youth, Sport and Child Development (MYSCD), Technical Specialists for Child Rights Governance and Child Protection in strengthening the national and provincial coordination mechanisms. The incumbent will support the finalisation of legal and policy frameworks on children's safeguarding and child participation, in line  with United Convention on the Rights of a Child (UN CRC), and the National Child Policy. The incumbent will provide technical assistance on child rights and child protection, to relevant government actors and CSO actors ensuring delivery of program is delivered according to design. The incumbent will be responsible for coordinating the programs at national level and working with government stakeholders and partners in the pilot districts Chipata and Katete in Eastern Province.
SCOPE OF ROLE:
Reports to: Project Manager Child Protection
Directs: Non
Indirect: Nil
Budget Responsibilities: Yes
KEY AREAS OF ACCOUNTABILITY:
Duties:
Coordination the development child participation and child safeguarding framework and piloting guidelines in pilot districts
Supporting the partners to implement programmes in the child rights governance and child protection under the project.
Documenting of project/partner experiences to capture lessons and good practices, the results and impacts achieved and any other experiences relevant for sharing with others
Support and networking with district level stakeholders, provincial government and CSO stakeholders.
Support district level stakeholder protection and participation guidelines in 20 schools and 10 media outlets
Ensure effective working and supporting the Department of Child Development in the delivery of various trainings and information dissemination on PSEA
Support the technical support for effective Child Rights Reporting
Working with the government department in preparing relevant reports.
Prepare quality semi-annual and annual reports as per the requirements of the agency and the grants on time.
Ensure timely implementation of planned activities working closely with the implementing government departments to ensuring efficient utilisation funds
Support and undertake periodic joint field monitoring visit with government and UNICEF
Ensure support to policy engagement and advocacy with key policy makers.
Liaise with other practitioners in a similar field of work and with government on policy and practice issues and informing them of our interventions and work.
The post holder may be required to carry out additional duties within reasonableness of their level of skills and experience.
SKILLS AND BEHAVIOURS (our Values in Practice)
Accountability:
Holds self-accountable for making decisions, managing resources efficiently, achieving and role modelling Save the Children values
Holds the team and partners accountable to deliver on their responsibilities – giving them the freedom to deliver in the best way they see fit, providing the necessary development to improve performance and applying appropriate consequences when results are not achieved
Ambition:
Sets ambitious and challenging goals for themselves (and their team), takes responsibility for their own personal development and encourages others to do the same
Widely shares their personal vision for Save the Children, engages and motivates others
Future orientated, thinks strategically
Collaboration:
Builds and maintains effective relationships, with their team, colleagues, members and external partners and supporters
Creativity:
Develops and encourages new and innovative solutions
Willing to take disciplined risks
Integrity:
Honest, encourages openness and transparency
Values diversity, sees it as a source of competitive strength
Approachable, good listener, easy to talk to
QUALIFICATIONS AND EXPERIENCE
Degree in Social Sciences related field with a minimum of 5 years' relevant experience
Strong knowledge of Child rights and child protection
Demonstrated skills in the design of policy advocacy and high level engagement
Good analytical and report writing skills
Demonstrated ability to set and achieve objectives
Strong knowledge in project cycle management
English language proficiency a must
Strong communication (verbal and writing skills), interpersonal and representational skills
Flexible and adaptable to dynamic changes and fast-paced work environment
Ability to work with minimum supervision
Knowledge of word, Microsoft excel and power point
Find Zambia Jobs – The best job board for Jobs in Zambia