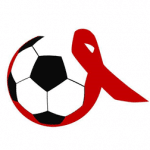 Grassroot Soccer Zambia
Grassroot Soccer (GRS) is a rapidly growing local adolescent health organization that leverages the power of soccer to educate, inspire, and mobilize youth in Zambia to overcome their greatest health challenges, live healthier, more productive lives, and be agents for change in their communities. Since 2005, GRS programs have reached  over 25000 young people annually with life-saving HIV prevention and sexual and reproductive health information and services in Zambia. Grassroot Soccer is looking to continue scaling its impact via over the next five years.
Grassroot Soccer Zambia in partnership with Right to Care Zambia (Prime) was awarded a five (5) year project funded by the USAID through the PEPFAR mechanism. The Action HIV (AHIV) Project aims to reduce HIV mortality, morbidity and transmission by achieving the UNAIDS and PEPFAR goal of 95/95/95 HIV treatment coverage by providing comprehensive HIV Prevention, Care and Treatment maintenance services in Luapula, Northern and Muchinga provinces of Zambia.
Grassroot Soccer Zambia seeks to fill the position of Project Coordinator for Kasama:-
Reports to: Project Manager
Job Purpose
This position provides overall leadership, quality control and supervision of the implementation of the project activities at the site. Tasks will include: –
Project Implementation Coordination
Collaborate with MoH and Right to Care (RTC) in achieving HIV Testing Services targets through well coordinated plans, effective communication, and proactive management of HTS indicators and Retention
Provide intensive hands-on technical supportive supervision and Mentorship to all GRS supported volunteers involved in HIV Testing Services (HTS) to ensure that they are implementing high yield strategies (i.e. indexing and Partner Notification Services (PNS).
Actively link all persons living with HIV (PLHIV) to services that are critical for their own health, as well as services to prevent HIV transmission to uninfected sex partner(s) and children.
Facilitate testing for HIV exposed Infants and ensure strict adherence to testing schedule
Create demand for HIV services including Viral Load (VL) Analysis and ensure quality enhanced adherence counselling is provided
Ensure that HTS SOPs are available and strictly adhered to by all Health Facility staff and volunteers;
Ensure integration of HTS into other health services including FP, MCH, TB, OPD, Inpatients Departments,
other specialized clinics
Ensure continuous implementation of the project in collaboration with the Site community volunteers (Coaches) Liaise with the project Manager on the recruitment of project beneficiaries at the site.
Conduct all community mobilisation activities at the site
Coordination of referral to high-impact services for project beneficiaries
Provide oversight on all GRS curriculum activities at the site including supervision of community volunteers (Coaches) Manage logistics, before, during and after each event and assist in the planning of all community activities.
Participate in Training of Coaches and help Curriculum Development Training Manager in planning for trainings.
Conduct pro-active regular site visits to SKILLZ activities including Coach Support Visits.
Assist in the inventory of all program materials purchased for participant use at the site.
Ensure Timesheets are filled in correctly and submitted to the Finance Officer for coaches receive payments on time.
In collaboration with other facility staff, both RTC and MoH supported staff, attend and actively participate in the daily data review meetings to ensure that timely decisions are made based on data that is generated at facility level
Qualifications and Experience
Degree/Diploma in social sciences and health related.
A Community Development qualification and experience on USAID Treatment Project will be an added advantage
Not less than 2-years of relevant working experience within the development sector (preferably the health NGO sector)
Good oral and written communication skills
Interested Candidates should send their Detailed CVs and application letters to [email protected] by Friday 20th May, 2022.