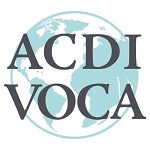 Job Title: Project Assistant
Since 1963 and in 148 countries, ACDI/VOCA has empowered people in developing and transitional nations to succeed in the global economy. Based in Washington, D.C., ACDI/VOCA is a nonprofit international development organization that delivers technical and management assistance in agribusiness, financial services, enterprise development, community development, and food security to promote broad-based economic growth and vibrant civil societies. ACDI/VOCA has approximately 34 projects in 19 countries and total revenues of approximately $128 million.
Overview:
ACDI/VOCA is currently implementing a five-year program entitled "Enterprise Development and Growth Enhanced (EDGE) Activity" in Zambia funded by the United States Agency for International Development (USAID). The aim of the Zambia EDGE Activity is to increase the profitability for agricultural small and medium enterprises (SMEs) by addressing their key investment constraints on access to finance, limited business management skills and technology, and access to markets, thereby increasing SMEs' productivity and ability to create new jobs in Zambia.
Pursuant to its mission, ACDI/VOCA is seeking experienced and talented professionals for the Project Assistant position. The position will have two primary responsibilities: a) manage the communication between EDGE partners, SMEs and Financial Service Providers (FSPs) and other key stakeholders and b) assist with effective planning, coordination and delivery of meetings, round tables, events and activities related to awareness raising, information collection and sharing, linkages and capacity building. Specifically, this position will support EDGE's programmatic Objectives working in close collaboration with the AMEL team. The position reports to the Director MEL & CLA and charges approximately 50% of time working with the Director Access to Finance.
ESSENTIAL DUTIES AND RESPONSIBILITIES:
The Project Assistant is expected to provide a broad range of assistance, including but not limited to, providing support to the planning and implementation of activities in accordance with EDGE's work plan, Gantt chart and event calendars. Act as primary point of contact for EDGE for identified SMEs; manage, relay and answer queries from SMEs in close collaboration with relevant thematic heads/leads and Directors/Chief of Party; draft FAQs for project partners. Assist in the development and maintenance of a sound network of project beneficiaries and other stakeholder counterparts with the MIS/AMEL Team. Act as a primary point of contact for FSPs for information collection and sharing and event/activity planning purposes; actively contribute to the finalization, dissemination info sessions and event planning calendars.
Collaborate closely with the Communications Specialist and Directors/COP, help in managing the flow of communication between EDGE and external audiences. Participate in EDGE-FSP focused meetings and draft minutes, key take-aways and actions stemming from these. Assist the Access to Finance Director with the updating of Action Sheets for EDGE MOU partners, non-commercial lenders, FSPs (banks and MFIs) and government partners. Provide support to EDGE's AMEL team with activity tracking, monitoring & data collection processes, and M&E related coordination with counterparts, as required.
QUALIFICATIONS:
Successful candidates will be self-motivated, proactive team players with the right combination of talent, experience, drive and a commitment to relational excellence.
Academic background: Undergraduate degree (Development Studies, Social Sciences, Agriculture, Planning, Agribusiness, or other relevant fields), combined with relevant practical experience.
1. A minimum of 3 years' experience working in a similar position, sound knowledge in project management, planning and/or coordination. Familiarity with NGO and donor processes and procedures an asset.
2. Demonstrated abilities in design and management of activities.
3. Experience with external communications with a variety of audiences (e.g. from small holder farmers, SMEs, banks, learning institutions and other donor projects), including minute taking, brief reports, formal letters and invitations, etc.
4. Strong computer skills and knowledge of relevant software applications (Word, Excel and Microsoft Suite).
5. Strong interpersonal and communications skills, including English language written skills. Local language proficiency an asset. Experience in SharePoint is an added advantage.
6. Demonstrated potential/experience performing administrative or other client support functions, with tact and diplomacy.
7. Management of online calendars, email lists, WhatsApp groups and phone trees.