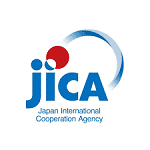 Website Japan international Cooperation Agency (JICA)
Job Title: Project Assistant
Contract Duration: One year
Position Grade: Clerk
Primary Location: Provincial Health Office, Lusaka
Secondary Location: General hospitals in Lusaka (Chipata, Matero, Kanyama, Chawama, and Chilenge)
Organization: JICA Technical Cooperation Project "The Project for Strengthening Management Capacity of the First Level Hospitals in Lusaka District"
Schedule: Full time (Working hours: Monday to Friday, 08Hrs – 17Hrs, Lunch Break: 12:30Hrs – 14Hrs)
Contact: [email protected] (Mr. Hara Takashi, Project coordinator)
Background
The Japan International Cooperation Agency (JICA), the implementing agency of the Japanese Official Development Assistance (ODA), has been actively supporting the Government of the Republic of Zambia since the 1980s with a wide range of its focus areas of cooperation, including agriculture, education, water supply, sanitation and health system strengthening. JICA has been assisting the Zambian Government to support the implementation of several health programs such as community-based child health promotion, management of health infrastructure and equipment, health care financing, and HIV treatment. The Project for Strengthening Management Capacity of the First Level Hospitals in Lusaka District" is a JICA'S new project following the project for upgrading first level hospital to second level hospital.
Objectives of the project
To assist strengthening management capacity of 5 general hospitals in Lusaka in collaboration with MoH, PHO, DHO for the duration of 5 years (end of March 2026).
Duties And Responsibilities
Under the direct supervision of the Japanese experts, the project assistant is responsible for, but not necessarily limited to, the following assigned duties:
1. To arrange appointments and maintain Japanese Expert's calendar;
2. To prepare correspondence, reports, email, etc. from general instructions and on own initiative;
3. To make arrangement for meetings with stakeholders including high-ranking officials, and coordinate meetings organized by the Project; maintain up-to-date lists of names, addresses and telephone numbers of MOH, PHO, DHO, hospitals and stakeholders;
4. To assist in the preparation of technical presentations, technical reports and articles by reviewing, correcting and/or rewriting texts to improve clarity, conciseness and coherence; prepare and verify the content of tables, graphs, and charts;
5. To coordinate the secretarial services of the MOH, PHO, DHO, General hospitals and JICA Zambia office;
6. To establish and maintain electronic files and controlled reference material;
7. To organize the travel plans and make necessary arrangements, including obtaining airline tickets, hotel reservations, assist with spend authorizations and expense reports;
8. To obtain quotation including additional two supporting quotation and prepare LPO document for goods and services under the supervision of the Japanese experts;
9. To prepare to conduct workshop and training, including attendee management, venue reservation, food and beverage arrangement;
10. To set up and maintain IT environment in the office;
11. To participate in administrative and technical staff meetings; prepare "a records of proceeding " of meeting as well as distribute them to participants; follow up the actions to be taken;
12. To be a team player.
13. To perform other related duties as assigned.
Required Qualifications
Education
Essential: Grade 12 certificate.
Desirable: Diploma in a health-related field, social sciences, or a public-business management related field. A bachelor/master degree will be an added advantage.
Experience
At least three years' experience in a health-related field, social sciences, or a public-business management related field.
Administrative experience in working with JICA, UN System or international organizations in the field of health will be an added advantage.
Skills
Excellent organizational and technical skills with the ability to coordinate activities and independently manage multiple projects concurrently.
Excellent interpersonal skills, with the capacity to work with high-level stakeholders with discretion and tact in a politically sensitive environment.
Demonstrated ability to effectively use a computer and utilize software programs such as Microsoft Office Word, Excel, Power Point and Outlook.
Other IT skills and knowledge of other online meeting software programs such as Zoom, Microsoft Teams and Google meets would be an asset.
Selection Process
A) Documents Screening through Forms
Part 1. Qualification Selection
Part 2. Assignment Selection (only for those who pass the qualification selection)
B) Group Interview
C) Individual Interview
D) Final Selection