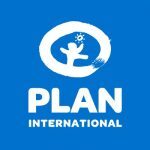 Plan International
Organization Background
Plan International is an independent development and humanitarian non-governmental organization that advances children's rights and equality for girls.
We believe in the power and potential of every child. But this is often suppressed by poverty, violence, exclusion and discrimination. And its girls who are most affected. Working together with children, young people, our supporters and partners, we strive for a just world, tackling the root causes of the challenges facing girls and all vulnerable children.
We have been building powerful partnerships for children for 80 years, and are now active in more than 70 countries. Child protection is key in all that we do.
Working in Zambia since 1996, Plan International Zambia's development and capacity building programmes focus primarily on Education, Health, Water and Sanitation, Economic Security and Youth Empowerment, including Child Protection and Participation. Plan International Zambia has Programme Areas (PAs) in; Central, Luapula, and Eastern Provinces including in Lusaka, where the Country Office is located
We are looking for experienced and vibrant self-starters to fill the following positions under the Early Childhood Development (ECD) Community Insaka – Young with Potential Project, Global Partnership in Education (GPE) and the European Union (EU) Women Empowerment and Micro Small Enterprises Support – Zambia Project:
PROJECT ACCOUNTANT – (X1)
Position Description:
The Project Accountant will report to the Country Finance Manager. This position is a support position that will enable the Project team to achieve results by providing necessary finance support and ensure that all funds utilized are accounted for.  The Project Accountant will be based at Country Office, in Lusaka.
Responsibilities: 
Timely processing of the program operational funds as per Cash forecasts.
Support annual budget development and donor proposal budget development processes.
Ensuring that all the financial reports are prepared and submitted to the donor in time.
Entering payments in general ledger and maintaining the general ledger log register.
Support tracking of expenditure and payments for all project activities.
Work with the partner Accountant to prepare financial reports.
Preparation of payments and cash receipts.
Coordination of Banking Activities.
Filing of all financial records.
Preparation of bank reconciliations to ensure that bank balances are in line with cash book balances.
Ensure all cash receipts are deposited in the Bank Account as per operations manual guidelines.
Ensure that only payments to where all appropriate suppliers have signed the Child Protection policy pass for payment.
Participate in the preparation of year-end financial schedules and provide support documentation.
Prepare timely intercompany re-charges and pass to relevant offices.
Support tracking of expenditure and payments for all Project activities.
Qualifications: 
A Higher National Diploma in Accounting.
Degree in Accounting or equivalent qualification will be an added advantage.
Must possess a minimum of at least 3 years' experience in a similar role in an NGO environment.
Well versed in computerized accounting applications.
Paid up member of ZICA (provide proof of membership).
Competencies:
Communicates clearly and effectively.
Ability to take charge of the accounting functions in the absence of the Accountant.
Appreciation of child rights.
Analytical skills.
Knowledgeable in International Financial Reporting Standards.
Good interpersonal skills.
Proficient in computer skills and use of relevant accounting package.
To apply, kindly send through your application letter, copies of NRC, Qualifications and CV, indicating day time telephone and/or mobile contacts clearly stating the job title of interest to [email protected]. Kindly note that only candidates who meet the above specifications and competencies should apply and applications should reach the undersigned not later than 23rd May, 2021, only shortlisted candidates will be contacted.
All Applications should be addressed to;
The Country Human Resource Manager
Plan International Zambia
Private Bag 518X
Plot 87A Kabulonga road
Kabulonga.
LUSAKA.                   
We provide equality of opportunity and will not tolerate discrimination on any grounds. We foster an organizational culture that embraces and exemplifies our commitment to gender equality, girls' rights and inclusion while supporting staff to adopt good practice, positive attitudes and principles of gender equality and inclusion.