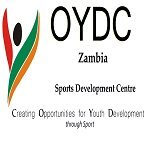 Website OYDC Zambia Sports Development Centre
Job Title: Programs Manager
Reports to: Chief Executive Officer
Job Purpose
The Programs Manager is responsible for the overall planning, administration, execution and reporting of all aspects of the programs department that serves thousands of clients annually. He or She will oversee the OYDC's sport and non-sport programs, activities and campaigns. Will plan the budget, taking into account potential revenues, operating costs and salaries of everyone from the athletes to coaches to staff members in the department.
Management duties
Work with coaches and trainers to be sure athletes have the training resources needed
Work as a facility manager to oversee the sports facility and facility maintenance schedules.
Manage sports equipment, events and facility scheduling as well as developing game schedules
Provide risk management protocols and requirements to all facility users, including the responsibility of informing and advising them about OYDC's policies, emergency procedures, and accountability practices.
General programming administration in sport, league and playoff scheduling through numerous sport and program based competition
Development of new programs to serve the larger OYDC population through activities both virtually and in person.
Supervision of programming on weekdays, evenings and weekends; working with events office
Performing administrative duties as needed such as completing program reports, incident reports, and other documentation.
Participates in the development, implementation and evaluation of assigned programs/projects etc.
Personalize a strategic plan to execute sport club standards, which includes but is not limited to, advisement, training, and management.
Undertakes survey initiatives; designs data collection tools, reviews, analyses and interprets responses, identify problems/issues and prepares conclusions.
Monitors and analyzes programs/project development and implementation; review relevant documents and reports, identify problems and issues to be addressed and proposes corrective action. Liaises with relevant parties, identifies and tracks follow up actions.
Participates in or lead field missions, including the provision of guidance to external consultants/facilitators, government officials and other parties and submit mission summaries.
Prepares various written outputs, e.g. draft background papers, analysis, sections of reports including Deputy CEO's reports on all sports program activities.
Submit weekly and monthly reports in line with all sports activities.
Any other duties as assigned by the CEO/or Senior Management.
The Business of Sports Management
Plans the budget, taking into account potential revenues, operating costs and salaries and allowances of everyone from the athletes to coaches to staff members.
Assist with planning for ticket sales and merchandising for the franchise and selling sporting goods.
May sometimes be required to act as the face and spokesperson for OYDC and must conduct interviews and press conferences with the media where needed.
Work as a sports marketer or fundraiser who brings in corporate sponsors and endorsements.
Can work with events department to plan for events
Monitor paperwork and documentation required including memberships, waiver forms, and certification for coaches, team competition registrations and payments for leagues.
Undertakes outreach activities; conducts training workshops, seminars etc. makes presentations on assigned topics/activities.
Accountability
Takes ownership of all responsibilities and honours commitments
Supports team members, provide oversight and takes responsibility for delegated assignments
To deliver outputs for which one has responsibility within the prescribed time, cost and quality standard.
Operates in compliance with OYDC rules and regulations.
Competencies
Ability to identify issues, analyze and participate in the resolution of issues/problems
Ability to conduct data collection through various methods.
Ability to apply judgment in the context of assignments given, plan own work and manage conflicting priorities.
Show pride in work and achievements, demonstrates professional competence and mastery of subject matter, motivated by professional rather than personal concerns.
Remains calm in stressful situations and shows persistence when faced with difficult problems or challenges
Takes responsibility in incorporating gender perspective and ensuring the equal participation of women and men in all areas of work.
Good presentation skills,
Good communication & Interpersonal skills
Good negotiation Skills
Must be target driven
Qualifications and Experience
Minimum Degree or Diploma in sports science and/or any other business-related field.
Qualifications in Project Management, Business Management is an added advantage
Must have a clean valid driver's license.
Must have at least 2-3 years of progressive experience in program management with a strong background in the sports/athletics sector.
Must have a full Grade Twelve Certificate
Please indicate the job title in the subject of your e-mail and use your full name and the job title you are applying for as the filename of your application. The application should consist of your letter and CV only, in a single document. Hand-delivered or posted applications will not be accepted note that only shortlisted candidates will be contacted.