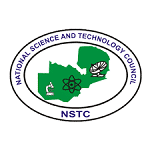 Website National Science and Technology Council
Position: Programme Officer – Documentation and Information Technology
PURPOSE OF JOB:
To implement a programme for Information Communication Technology (ICT) and manage documentation and publications
KEY RESULT AREA
Database Management
Create and maintain an updated database of funded projects, R&D activities and funding agencies
Publications
Timely publication of Brochures, Newsletter, Flyer, Reports (Workshop, Special Studies)
Collection of Annual Reports, Journals, Sectoral Policies and handling subscription to International journals.
Computer Support Services
Install software on computers and Servers
Provides assistance and resolves problems with regard to hardware and software
Preventive maintenance to computers
Network Support Services
Provide technical assistance in LAN and WAN
Preventive maintenance to LAN and WAN
Technical Leadership
Provide guidance on security, design and acquisition of computer and network systems
Documentaries
Produces documentaries of NSTC events
REQUIRED QUALIFICATION AND EXPERIENCE
A Bachelor's Degree in Computer Science, Information Management Systems, Telecommunications and Electronics Engineering, Information Technology Computer Mathematics or Physics.
3 years' experience in Information Management or related field
Computer: Database management
Written and Oral communication
Survey methodologies
A high level of integrity
Initiative and confidence,
Good public relations
Interested candidates should submit their application with detailed Curriculum Vitae, copies of academic and professional Certificates including contact numbers and three (03) names and addresses of referees.