Full Time
Applications have closed.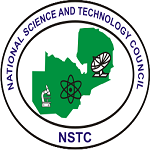 National Science and Technology Council
PURPOSE OF JOB:
To undertake a programme for Information Communication Technology (ICT) and management of documents and publications
KEY RESULT AREA
Information Management:
Undertake the creation and maintenance of an Electronic and Physical Library in order to provide information to the S&T Sector in the country.
Database Management:
Undertake effectively the creation and maintenance of an updated database of all activities being undertaken by the Programme Development and Implementation Department of Council.
Publications:
Undertake timely publication of Brochures, Newsletter, Flyer, Reports (Workshop Proceedings, Special Studies) and documentaries.
Undertake timely collection and collation of Annual Reports, Journals, Sectoral Policies and handling.
Undertake timely subscription to national and International science and technology journals.
Developing concepts, graphics and layouts, including making decisions about fonts, images, readability and readers' needs.
Managing documents from typesetting through to graphic design, print and production.
Determining size and arrangement of copy and illustrative material, as well as font style and size.
Keeping up to date with design and software trends.
Liaising with external printers or production teams to ensure deadlines are met and material is printed or presented to the highest quality.
Production of digital content and motion graphics
REQUIRED QUALIFICATION AND EXPERIENCE
A Diploma in Graphic Design and Videography
2 years' experience in documentation and design or related field
Proven graphic designing experience
A strong portfolio of illustrations or other graphics
Familiarity with design software and technologies (such as CorelDraw, Publisher, Photoshop)
Knowledge of IT is an added advantage
Excellent Written and Oral communication skills
Ability to work methodically and meet deadlines
A high level of integrity
Initiative and confidence,
Good public relations