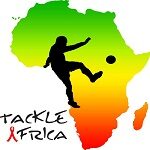 Location: Lusaka or Kitwe Zambia (2 positions)
Duration of contract: 1 year contract with renewal based on high performance
Deadline for application: 6th October 2021 at 5pm CAT (Zambia time)
Interviews held: October 2021
Expected start date: TBC
Reporting to: Senior Programme Manager
TackleAfrica is looking for a hands on Programme Manager to lead a team of Project Officers and football coaches as part of a USAID grant.
If you are a programme manager or looking to step up to this level, with football or sports coaching experience, have excellent project management and computer skills, a passion for community-based work and the ability to lead a diverse team, this could be the right role for you. Most of the TackleAfrica team are experienced sports coaches with project management and NGO experience. We have a collaborative approach to work and expect everyone, regardless of their position, to get involved in all aspects of our programmes.
Be prepared to think on your feet and get your hands dirty on the pitch. Be flexible, well-organised and up for a challenge. Be willing to adapt and solve problems in sometimes difficult and remote locations with limited resources.
Summary of post
Working with the Senior Programme Manager and leading a collaborative team of Project Officers, partner staff and football coaches, you will help train and develop TackleAfrica football coaches to deliver a football programme to their teams aimed at improving SRHR and limiting the impact of HIV in their community.
How to Apply
Please first download and read Job Description – Programme Manager [Zambia]. If you have the skills we are looking for, please read through the Questions – TackleAfrica PM [ZAM_USAID] and then submit your online application using this link: https://docs.google.com/forms/d/e/1FAIpQLSejLmoiC9k3gH3GIMuoUclPF5MD-8_h5LwdRPMf9eCMJJ2qEA/viewform?usp=sf_link
All applications must use this Google Form link. Email applications, CVs or other submissions will be disregarded. This Google form CANNOT be saved and continued later so we recommend you download the Questions – TackleAfrica PM [ZAM_USAID] first, prepare your answers offline and then copy answers into this online form. This Google Form CANNOT be saved and continued later so please ensure you have sufficient time and connectivity to complete and submit this form in one sitting.
All identifying details – such as your name, age, email, ethnicity, nationality and gender – are removed before your application is reviewed by the hiring team. This is to remove potential biases and to promote Diversity, Equity and Inclusion for all.
Please email [email protected] should you have further queries about this role but do not use this email address to submit applications. They will be disregarded.
Closing date: October 6, 2021
Find Zambia Jobs – The best job board for Jobs in Zambia