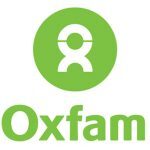 Program & Policy Manager-Just Economies (INT8403)
Oxfam is a global movement of people working together to end the injustice of poverty.
The Role
This is a one year fixed term opportunity to be based in Lilongwe, Malawi. You must have the right to work in Malawi by providing proof either of a work permit or national citizen.
A passionate, dynamic, self-starter person with experience in advocacy and influence work in Southern Africa region. The person will lead the development, planning, coordination of programmes in SAF in collaboration with partners and roll out advocacy and campaigns activities for Oxfam in Southern Africa
What we are looking for
ESSENTIAL
Relevant academic qualifications, preferably in international development, economics, politics, sociology or humanities, especially at post-graduate level
Proven experience in a complex, dispersed organisation with evidence of facilitating and integrating a specific area of expertise across a wide network, providing clarity and focus of vision and impact, decision making, and the delivery of agreed results
Experience in working with partners of different types including networks, and movements.
Excellent knowledge of the SAF regional environment and issues, desirably supported by personal exposure through having worked and lived there
Politically astute, with high impact influencing and persuasive skills and personal gravitas to gain respect and build and maintain strong, credible relationships, with internal and external stakeholders at all levels
Strong organisational and personal management skills, with ability to prioritise work issues to meet deadlines with minimal supervision and adjust to constantly changing situations while maintaining focus on delivery and follow-through
Excellent personal communication skills, in written and verbal English, and ideally Portuguese
A high level of self-awareness, initiative, sound judgement, personal energy and flexibility
Strong programme management and quality knowledge, with ability to ensure consistent quality against standards and to implement effective monitoring and evaluation systems to assess and adjust performance
Commitment to and good knowledge of working with networks, coalitions and a partnership approach across the spectrum of Oxfam's work, including innovative approaches to capacity strengthening
Good knowledge of and experience in developing advocacy and campaign strategies and plans and successfully achieving external impact and change. Some experience in undertaking media presentations.
Good knowledge of and experience with donor funding environment and good financial management skills, with experience of project budgeting and controlling financial risks
Experience in working with multi-sectoral teams at different levels.
Organizational Values
Accountability – Our purpose-driven, results-focused approach means we take responsibility for our actions and hold ourselves accountable. We believe that others should also be held accountable for their actions.
Self-Awareness-We are able to develop a high degree of self-awareness around our own strengths and weaknesses and our impact on others. Our self- awareness enables us to moderate and self-regulate our behaviours to control and channel our impulses for good purposes
Relationship Building-We understand the importance of building relationship, within and outside the organization. We have the ability to engage with traditional and non-traditional stakeholders in ways that lead to increased impact for the organisation.
Desirable
Ability to engage and influence both corporate direction; contributing to and following it as appropriate and the ongoing development of programme policy and quality to enhance the impact of Oxfam's work.
Ability to build a people's movement around social issues and inspire followership.
Proven analytical and conceptual thinking, high level research, project management knowledge and skills and experience using participatory tools and methodologies for assessment, programme identification, implementation, monitoring and evaluation.
We offer
This role will give you an opportunity to make a difference in SAF, to act as key contributor to the Just Economies team, opportunities in training and development, offers fair pay and competitive benefits package. This role is based on national terms and conditions of service.
Flexfam
We believe flexible working is key to building the Oxfam of the future, so we're open to talking through the type of flexible arrangements which might work for you. We think this role would work particularly well as a partially home-based role or job share.
Our values and commitment to safeguarding
Oxfam is committed to preventing any type of unwanted behaviour at work including sexual harassment, exploitation and abuse, lack of integrity and financial misconduct; and committed to promoting the welfare of children, young people, adults and beneficiaries with whom Oxfam GB engages. Oxfam expects all staff and volunteers to share this commitment through our code of conduct. We place a high priority on ensuring that only those who share and demonstrate our values are recruited to work for us.
The post holder will undertake the appropriate level of training and is responsible for ensuring that they understand and work within the safeguarding policies of the organisation.
 All offers of employment will be subject to satisfactory references and appropriate screening checks, which can include criminal records and terrorism finance checks. Oxfam GB also participates in the Inter Agency Misconduct Disclosure Scheme.  In line with this Scheme, we will request information from job applicants' previous employers about any findings of sexual exploitation, sexual abuse and/or sexual harassment during employment, or incidents under investigation when the applicant left employment. By submitting an application, the job applicant confirms his/her understanding of these recruitment procedures.
We are committed to ensuring diversity and gender equality within our organisation and encourage applicants from diverse backgrounds to apply.
How to apply 
 As part of your online application, please upload your up to date CV and a covering letter explaining your suitability against the essential criteria in the job profile.  
About us
Oxfam is a global community who believe poverty isn't inevitable. It's an injustice that can be overcome. We are shop volunteers, women's right activists, marathon runners, aid workers, coffee farmers, street fundraisers, goat herders, policy experts, campaigners, water engineers and more. And we won't stop until everyone can live life without poverty for good.
Oxfam GB is a member of international confederation of 21 organisations working together with partners and local communities in the areas of humanitarian, development and campaigning, in more than 90 countries. 
A thriving diverse Oxfam:
 It's people power that brings about change. To play our part as a global organisation working to overcome poverty and inequality, we need equality, diversity and inclusion across our community of staff, partners and volunteers. Together, we're committed to becoming a more diverse workforce, better able to tackle the global challenges that face our world today.
 To do that:
We need to dismantle the unequal power structures that exist everywhere, this including Oxfam and the wider development and charity sectors.
We need an inclusive Oxfam where everyone can bring who they are to our work and feels celebrated for the differences they bring.
We want and need everyone, and that means we need you.
In response to Covid-19 if you are offered a role where you are required to travel between countries please ensure you have been briefed by the Hiring Manager about any changes to working or precautions you should take as part of your role.