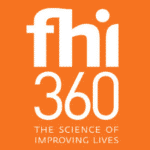 Job Title: Program Officer – Capacity Development
Location: Lusaka
Reports to: Deputy Chief of Party
Basic Function
As a member of the USAID Open Doors Lusaka team, the Program Officer (PO) will participate in strategy development, technical assistance coordination and ensuring strong collaborations and engagement with the local implementing partners and related agencies.
The PO will provide day to day backstopping support to capacity building needs of local partners to provide HIV prevention, care, and treatment services for key populations, monitor progress and compliance, conduct quality assurance, evaluation and reporting.
Under the supervision of the Deputy Chief of Party, the PO will assist with program implementation by providing technical support that includes, but is not limited to: review of progress reports, coordinating preparation and submission of payment packs for completed milestones and administration of NUPAS tool.
This is a short-term hire. USAID Open Doors project ends December 31, 2021.
Duties and responsibilities
Conducting Organizational Capacity Assessment (OCA) for KP service providers and help them develop and implement Institutional Improvement Plan (IIP).
Working in collaboration with the DCOP, design and lead organizational capacity building efforts to strengthen partner institutions. Contribute to the development, review and submission of project deliverables, including; work plans, success stories, documentation of best practices, and progress reports.
Collaborate with the Contracts and Grants manager in the process of engaging local implementing partners in FAAs, monitoring implementation of sub awards and submission of completed milestones
Coordinate and lead quarterly monitoring field visits to implementing partners
Manage the relationship with implementing partners and ensure that project resources are utilized in accordance with applicable FHI 360 and donor policies and procedures.
Assist with drafting as needed project work plans, reports, adapting tools and other documentation, such as training and resource materials, presentations, and budget proposals.
Document and upload final project documents on SharePoint
Performs other duties as may be assigned by the DCOP in consultation with the Chief of Party.
Knowledge, skills and abilities
Familiar with USAID programs, regulations and procedures.
CSO management experience preferably with key population organisations
Ability to maintain composure and flexibility under tight deadlines
Demonstrated ability to prioritize effectively and manage multiple competing priorities
Good coordination and ability to engage with organizations and individuals from various cross-cultural contexts
Excellent written and oral communication skills, especially in terms of report writing
Sensitivity to cultural differences and understanding of the political and ethical issues surrounding HIV/AIDS.
MS Office proficiency required
Qualifications and requirements
A Bachelor's degree in a relevant field, with an advanced degree preferred.
Experience working with key population communities will be an added advantage
Demonstrated experience in organizational capacity building for CSOs, including delivering OCA and implementation of Capacity strengthening plans, organizational development technical assistance, and/or mentoring CSOs.
Experience in program management, monitoring and evaluation and reporting
Good written and oral communications skills.
The last day of receiving applications is 27 April,2021
This job posting summarizes the main duties of the job. It neither prescribes nor restricts the exact tasks that may be assigned to carry out these duties. This document should not be construed in any way to represent a contract of employment. Management reserves the right to review and revise this document at any time.
FHI 360 is an equal opportunity and affirmative action employer whereby we do not engage in practices that discriminate against any person employed or seeking employment based on race, color, religion, sex, sexual orientation, gender identity, national or ethnic origin, age, marital status, physical or mental disability, protected Veteran status, or any other characteristic protected under applicable law.
FHI 360 fosters the strength and health of its workforce through a competitive benefits package, professional development and policies and programs that support a healthy work/life balance. Join our global workforce to make a positive difference for others — and yourself.
Find Zambia Jobs – The best Job board for jobs in Zambia