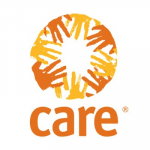 CARE Zambia an International Non-Governmental relief and development organization with various projects in Central, Copperbelt, Eastern, Muchinga, Luapula, Lusaka, Northern, North-western, and Southern provinces of Zambia, has the following vacancy available at Head Office in Lusaka;
Job Title: Program Manager – Business Development
Reports to: Assistant Country Director – Programs
Type of Contract: Fixed Term
Job Summary
The Program Manager – Resource Mobilization will be responsible for coordinating the development and implementation of Care Zambia's Resource mobilization strategy in line with the strategic Direction. S/he will build on proactive documentation and strategic dissemination of successes and lessons learnt from Care programs, to position Care as a partner of choice among donors, government and other partners; coordinate the development and presentation of proposals to potential donors and partners; and provide support to teams on compliance to donor requirements during implementation. In addition to direct accountability to the Assistant Country Director – Programs, the role involves collaboration with others in a matrix format. S/he should demonstrate strong external orientation, and capacity to deal with ambiguity and thrive in a matrix set up.
Area of delivery
Scope and expected outcomes
Resource Mobilization 40%

Coordinate the development, implementation and monitoring of CARE Zambia's resource mobilization strategy, as a product of on a methodical involving robust SWOT analyses and systematic identification of the relative value-add across sectors and donors, and in line with the vision, mission and values of Care and how they relate to the context of Zambia.
With a focus on priority sectors, coordinate with other key staff to develop, package and strategically disseminate knowledge products as aids in partnership development with donors, government departments and agencies, and other organisations.
Lead the development and execution of donor engagement strategies. Among others things, this will include researching and developing donor profiles, identifying opportunities for strategic engagement, and supporting adaptive program management and innovation.
Support program teams to nurture effective stewardship on existing funding and preparedness to seize new funding opportunities to strengthen Care Zambia's ability to deliver on her strategic intentions.

Program Development 30%

In collaboration with key staff, coordinate the development of prototypes of signature programs, concept notes, proposals and budgets focused on driving the achievement of the organization's strategic plan in line with the strategic priorities of the Government of Zambia and he development partners.
Develop proposal writing SoPs that strengthen decision-making, communication, and ability to meet deadlines.

Partnership Development 20%

Coordinate the development of Care Zambia's partnership strategy and build networks that enhance Care Zambia's strategic positioning as a partner of choice.
Collaborate with other key staff to develop an intentional private sector engagement plan for Care Zambia.

Management 10%

With a focus on resource mobilization, collaborate with other key staff to deliver training or relevant topics to targeted staff, with a focus on resource mobilization.
Support teams to ensure compliance with donor requirements, including ensuring timely and quality reporting on funded programs.
Provide input into management reports.
Qualification, Experience and Competencies:
Master's degree in any of the following relevant fields; Business Management, Public Administration, Economics, Political Science, Social Sciences, etc from a recognized university.
Bachelor's Degree in any of the field related to Care Zambia's thematic priorities (e.g. livelihoods, nutrition, etc) is an added advantage
At least 5 years' experience in a similar role or senior management role that included similar responsibilities. Candidates should articulate their achievements or contributions.
Current knowledge of the strategic priorities and programs of the Government of Zambia as well as that of her development partners.
Hands on experience with logic models in development programs (theories of change, logical frameworks, results frameworks).
Proof of past success in a similar role is required
Good communicator both in spoken and written English
Highly organized and ICT savvy
Analytical skills, with practical experience in data-based decision-making. The ability to understand and use analytical models and indicators is essential e.g. root-cause/problem tree analyses, cost-benefit analysis, risk analysis, chances for success, etc
Should have accomplished technical writing and editing skills.
The ideal candidate should be ICT savvy. Skills in online collaboration and development of products using MS Office (notably PowerPoint, word and excel) are essential.
Contacts/Key Relationships
This role is expected to establish and maintain open, professional, and cordial relations with the COs internal and external customers. These include and not limited to.
Internal
Key internal collaborations involve the Country Director, sector leads, Project Managers, Knowledge Management unit, and finance.
External
Current donors, potential donors, government Ministries departments and agencies (MDAs), other INGOs implementing similar to CARE, Local NGOs/CSOs and private sector
Suitably qualified and interested members of the public are invited to apply. Application letters accompanied by detailed CVs and daytime contact numbers should be sent to: [email protected].
Closing Date: 27th August, 2021
CARE is an Equal Opportunity Employer promoting gender, equity, and diversity. Female candidates are strongly encouraged to apply.