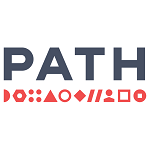 PATH is a global nonprofit dedicated to achieving health equity. With more than 40 years of experience forging multisector partnerships, and with expertise in science, economics, technology, advocacy, and dozens of other specialties, PATH develops and scales up innovative solutions to the world's most pressing health challenges
PATH is currently recruiting for a fixed term full-time Program Assistant to provide administrative support to a fast-paced and iterative human-centered design project, Living Labs, to increase motivation of immunization health workers in Zambia. The Living Labs initiative will accelerate health innovation by building on existing human-centered design expertise in the countries where PATH works. While the Living Labs are being established with a focus on applying rapid ideation to enhance the motivation of frontline immunization workers in sub-Saharan Africa, PATH also expects the project to gain learnings from and impact adjacent health challenges and geographies.
Responsibilities

Provide meeting planning and logistics activities which may include scheduling internal and external meetings, workshops, and other events as necessary, as well as coordinating event-related logistics, maintaining database of project contacts, and drafting meeting notes and coordinating review, distribution, and filing.
Provide general administrative support to maintain coordinated and organized team logistics. This may include working closely with the Living Labs program team and the project administrator to initiate the procurement process for project activities, the maintenance of a shared team calendar for staff in Zambia, and assist with travel planning arrangements and post-travel reimbursements, including cheque requests, meal conference forms, etc.
Coordinate procurement of both services and supplies and working closely with the procurement and operations team to manage vendors and suppliers.
In consultation with relevant staff, plan and coordinate the production and distribution of monthly activity reports and other communications materials as requested.
Maintain the electronic and paper filing systems to ensure information is readily and easily accessible. This will include regular updates of assigned email distribution lists.
Ensure local and international travel management for assigned programs teams (visa process, flight & hotel booking, cash advance, expense report and follow up.)
Solicit and track vendor quotes, find quotations for local procurements, prepare documentation (e.g., Purchase Orders, Procurement Request Forms) in accordance with PATH policy.
Plan and coordinate full range of logistics for workshops, meetings & field work exercises; develop detailed budgets for activities using established formats; manage cash disbursements to meeting, workshop and field work exercise participants as needed; prepare financial reports of workshop, meetings, and field work exercises.
Ensure that Living Labs team transaction requests are submitted following PATH Zambia established processes and procedures.
Facilitate processing of transactions, liaising with the Finance Officer for processing and generating of payments, purchase orders, etc.
Be the lead for Knowledge Management (KM) for the LL team and coordinate with the global project coordinator to ensure compliance to KM best practices in the team.
Participate in staff meetings, produce minutes/reports for activity meetings and workshops and assist in following up on recommendations or actions.
Required Skills
Required Experience
Bachelor's degree, plus a minimum of three years of directly related administrative and program support experience, or an equivalent combination of education and experience.
Advanced Microsoft Office skills, especially Outlook, Word, Excel, and PowerPoint.
Experience working with Box or any other online knowledge management solution(s).
Basic research skills
Excellent interpersonal and communication skills.
Ability to work with multiple teams across diverse background
Strong organizational skills.
Adaptable to changing priorities.
Effective time management.
Experience working under deadlines.
Proven ability to work in a team environment with minimal supervision.
Fluency in English, including excellent written and oral communication skills.
Must have legal authorization to work in Zambia.
PATH is dedicated to building an inclusive workforce where diversity is valued.
PATH is an equal opportunity employer. Every qualified applicant will be considered for employment. PATH does not discriminate based on race, color, religion, gender, gender identity or orientation, genetic information, age, national origin, marital status, disability status, political ideology, military or protected veteran status, or any other characteristic protected by applicable federal, state, or local law.
Find Zambia Jobs – The best job board for Jobs in Zambia