Full Time
Applications have closed.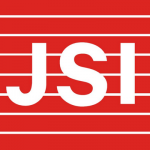 Website John Snow Inc.
John Snow, Inc.
Supporting an AIDS-Free Era
Background
John Snow, Inc. (JSI) seeks to recruit temporal highly qualified and accomplished Health Care Facility Psycho-Social Counsellors in three provinces: Central, Copper belt and North – Western to be placed in selected Health Facilities supported by SAFE. SAFE is a United States Agency for International Development (USAID)/PEPFAR – funded project in Zambia. It is a five-year project implemented by JSI in partnership with Abt Associates, mother2mothrs (M2M), and the Catholic Medical Mission Board (CMMB), which works to reduce HIV transmission, morbidity and mortality while improving nutrition outcomes and Family Planning (FP) integration in Central, Copper belt, and North – Western provinces. USAID/PEPFAR – SAFE works with the GRZ, private sector and civil society institutions at the national, provincial, and district level to reduce the incidence of new infections, increase access to ART for HIV positive adults and children, improve Nutritional Assessment, Counselling and Services (NACS) and Family Planning services, and increase the capacity of local health institutions to better serve affected populations.
Since the late 1980s when Zambia was hit by the HIV epidemic, numerous factors have influenced the quality of HIV-testing services, the feasibility and acceptability of new HIV-testing approaches, and the access to HTS for various community groups. As a result of the scale up of the HIV/AIDS response in Zambia, a drastic reduction of the prevalence rate from 28% around 1980s to 12.3% in 2016 among the adults aged 15 – 49 years has been achieved. Despite the drastic reduction of the prevalence rate of HIV/AIDS, Zambia still has 30% plus people living with HIV in communities that are not aware of their sero-status. Therefore, adoption of high yield testing strategies such as Optimized Provider Initiated Testing and Counselling and Indexing and Partner Notification Services (PNS) is seen as an approach that will help reach out to people living with HIV to complement conventional HIV Testing.
Job Summary:
The Professional Counsellor (PC) will ensure that all SAFE supported health facilities and their surrounding catchment populations receive continuously improving and high quality HIV Testing and Counselling services. Once diagnosed, the PC will ensure that persons living with HIV (PLHIV) are actively linked to services that are critical for their own health, as well as services to prevent HIV transmission to uninfected sex partner(s) and children. The PC will also be responsible for the daily supervision and assignment of duties to all SAFE supported Community Based Volunteers (CBVs) whose duties include Counseling and Testing, Indexing and PNS, Linking PLHIV to care and Patient Tracking evidenced by clear records in all the registers related to their duties.  The PC will work with the CBVs under their charge to triangulate patient records to ensure that all clients are linked to and are receiving all services due to them. Further, the PCs shall ensure that all CBVs under their charge are adequately trained and mentored in high quality HIV Counselling and Testing Services focusing on high yield strategies. The incumbent will report directly to the SAFE team lead at the health facility and the facility in.
Position Title: Professional Counsellor (2)
Position Type: Fixed Term
Location: Copperbelt
Primary Responsibilities and Duties:
Provide high quality HIV Counselling and Testing Services at SAFE supported facilities and their catchment areas
Provide intensive hands-on technical supportive supervision and Mentorship to all SAFE supported volunteers involved in HTS to ensure that they are implementing high yield strategies (i.e. indexing and PNS);
Ensure that all SAFE supported volunteers are well trained and possess the appropriate skills mix for their duties.
Ensure that the rules of confidentiality are adequately enforced in all HIV Counselling and Testing Services.
Actively link all persons living with HIV (PLHIV) to services that are critical for their own health, as well as services to prevent HIV transmission to uninfected sex partner(s) and children.
Facilitate testing for HIV exposed Infants and ensure strict adherence to testing schedule
In collaboration with Strategic Information Assistants and Community Based Volunteers, conduct triangulation of registers to ensure that all clients are linked to and are receiving all services due to them.
Create demand for HIV services including Viral Load (VL) Analysis and ensure quality enhanced adherence counselling is provided
Collect, collate and submit program data on priority HTS interventions through appropriate reporting channels while ensuring that all records related to their duties are always kept up to date.
Ensure that HTS SOPs are available and strictly adhered to by all Health Facility staff and volunteers;
Ensure integration of HTS into other health services including FP, MCH, TB, OPD, Inpatients Departments, other specialized clinics.
Work with the ART clinicians and providers to ensure that clients are linked to treatment, care and prevention services, including Pre Exposure Prophylaxis (PrEP) for HIV prevention.
In collaboration with other facility staff, both SAFE and MoH supported staff, attend and actively participate in the daily data review meetings to ensure that timely decisions are made based on data that is generated at facility level.
Required Qualifications/Competences
Bachelor's Degree/Diploma in health related field or its equivalent
Candidate must possess a Psycho – Social Counselling Certificate from any Institution accredited by the Zambia Counselling Council (ZCC), be fully registered and in possession of a current practicing license.
Not less than 2-years work experience with knowledge and Skills in HIV Testing and Counselling Services.
Good oral and written communication skills
Desirable Attributes/Competences
Trainers Certificate in HIV/AIDS Counselling
Experience in providing intensive HTS supportive supervision;
Ability to facilitate learning among volunteers involved in HTS and other HIV prevention services;
Computer literate especially in word, excel and Power point and internet;
People centered change agent and unifying player in teams.
Also, we would like to emphasize that JSI/Zambia and its partners do not ask for money in exchange for employment.