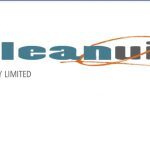 CleanQuip Company Limited
Position: Professional Cleaners (x40)
Locations
Lusaka X15, Chipata X1, Mongu X1, Choma X1, Mazabuka X2, Nyimba X1, Livingstone X1, Kapirimponshi X1, Chililabombwe X3, Chingola X5, Mufulira X3, Kitwe X2, Solwezi X2, Kabwe X1, Luanshya X1, Mpika X1, Mansa X1, Kasama X1
Job Summary
The cleaner will be primary responsibility for cleaning in such a way that will be satisfactory to our clients to promote health and safety. He or she will clean precisely as per company policy and that of the client too. It is the role of the cleaning personnel to follow daily, weekly, and monthly cleaning schedules as laid out by management.
Responsibilities
Perform routine cleaning of all areas of the building
Perform cleaning and sanitizing procedures of walls, vents, ledges, windows and any other areas assigned.
Utilize the appropriate chemicals and supplies for each cleaning procedure as per company policy.
Remove and transport domestic waste safely and appropriately in accordance with company policy.
Inform management team of any potential problems, equipment and chemical shortages, or unsafe conditions.
Maintain an environment of confidentiality on all levels at all times.
Wear personal protective equipment (PPE) provided at all times as per company policy.
Skills and Competencies
Be able to communicate effectively, clearly, and concisely with others (internal and external customers, both verbally and in writing), and consistently demonstrate a positive/proactive service attitude.
Consistently maintain ethical behaviors exemplary of quality public service and fair standards, inclusively, and among all employees and members of the public.
Possess good customer service skills
Be a team player with good interpersonal skills.
Possess excellent project execution skills.
Be detailed oriented.
Ability to multitask and prioritize in a fast-paced environment.
Display a positive attitude and willingness to be a positive agent for change.
Possess the ability to adapt easily to changing conditions and work responsibilities; be flexible.
Qualifications
Hold a Grade 12 Certificate.
Certificate in Hospitality or Housekeeping will be an added advantage
Have 1 year of experience as a cleaner, preferably under a cleaning company setting.
Have the ability to interact effectively and professionally with persons from diverse cultural, socioeconomic, education, racial, ethnic and professional backgrounds.
Possess the ability to work flexible and extended hours.
How to apply
The specific statements shown in each section of this Job Description are not intended to be all-inclusive. They represent typical elements and criteria considered necessary to perform this job successfully. The job's responsibilities/tasks may be modified and/or expanded over time. Management will inform the employee when changes in the respective job description are made.
Closing date: 02/02/2021