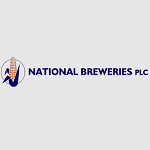 National Breweries Plc is Zambia's leading producer and distributor of Traditional African Beer. Our affiliation to Delta Beverages gives our employees a sense of pride and that of belonging to one of the biggest international brewing companies in the world. The Company offers opportunities for all to learn develop and grow, whilst offering challenging career opportunities for lateral or vertical advancement.
We are therefore inviting applications to fill the following vacant position:
Position: Production Supervisor
Location: Ndola
Contract: Permanent
Reporting to the Brewery Manager, the successful candidates will be accountable for the following:
Plans production requirements based on volume forecasts to ensure that customer demands are met.
Ensuring that damages do not exceed set margins.
Monitors stock usage by reviewing or reconciling daily stock quantities.
Monitors the brewing and the packaging processes to ensure the approved procedures are followed.
Ensures the beer product quality is as per company quality requirements.
Ensures that downtime management is tracked and remedial action taken to avoid future downtime emanating from brewing and packaging processes.
Prepares and controls both packaging and brewing budgets.
Ensures that the plant's cleanliness and hygiene standards are maintained.
Inspect brewing plant and equipment on a regular basis to verify proper use and regular maintenance.
Produces monthly product quality improvement report.
Produces product loss and growth report monthly.
Manages and maintains adherence to all SHE requirements and standards within the plant.
The job is particularly suitable for candidates who meet the following minimum requirements and possess the following attributes.
BSc Degree in Biochemistry
Possession of certificate in opaque beer brewing is an added advantage
Knowledge of SAP is added advantage
At least 3 years working experience in FMCG industry
Good interpersonal skills
Creative thinker and team player
Effective communicator, sober minded, hardworking and problem-solving skills
SUBMISSION OF APPLICATIONS
Interested persons should send their applications and CV's not later than 11 April 2022 to;
The Human Resource Specialist
National Breweries Plc
Sheki Sheki Road
PO Box 35135
Lusaka
Email address: [email protected]
(Only shortlisted candidates will be communicated to & all attachments should be in a single PDF File. Kindly state the position in the subject line)