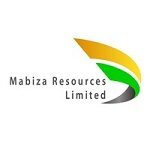 Website Mabiza Resources Limited
Mabiza Resources Limited ("Mabiza") operates the Munali Nickel Mine ("Munali"), which is located in the Mazabuka District, 80kms south of Lusaka, Zambia. Mabiza is a wholly-owned entity of Consolidated Nickel Mines Ltd.
The Mine is a modern, world-class facility with fully mechanized underground operations. To support this vision. Mabiza is seeking the services of an experienced and qualified individual to take up the position of:
1. Role: Production Dispatcher
Reporting: Mine Planning Engineer
Job Purpose: Plan, coordinate and ensure the provision of achievable targets, feasible mine plans, accurate budgets and generate reports for all works planned and performance. Ensures work quality is of a high standard to ascertain the operations sustainability, safety, and well-being of all personnel and assets.
2. Responsibilities: 
Alerting OHSE regarding the incident/accident in line with the local Emergency Procedure
Ensure office tools and equipment are working okay and talk time is logged in and out for the dispatch phone line
Ensure correct details are entered for the outgoing shift officer with all necessary Activities/Times/Location
Make sure an outgoing Officer produce the Operations Shift Summary (OSS) report with correctly documented details (which the relieving Officer has to cross-check with outgoing)
Ensure the reports entered in the Dispatch Record Book are also entered in the Excel Report Format
Populate an accurate OSS report and the Operations Daily Report for review of the shift and daily operations
Ensure all personnel sign in and out as they seek to access the underground
Issue and report usage on drill consumables and other materials
Ensure management and coordination of both Mining and Maintenance operations
Ensure proper communication for any concerns with line-up supervisors
3. Skills & Qualifications: 
At least a grade 12 school certificate
Experienced in Control room service and other service works
Some work experience in the underground mining environment (Craft or Certificate in Mining an added advantage)
Minimum 1-year work experience in similar and related works
Safety conscious and alert
Excellent in communication
Natural aptitude for mathematics and science
Proficient in word and Excel worksheet
MRL offers equal employment opportunities. If you are ready to take up this opportunity, e-mail or post your CV with a full application letter. Only shortlisted candidates will be contacted. Please apply to
HR Business Partner
Mabiza Resources Limited
P.O. 50799
LUSAKA
Or email your application and C.V. to [email protected] and copy [email protected]
Closing Date: 15th April 2021
Mabiza Resources Limited Jobs
Find Zambia Jobs – The best Job board for jobs in Zambia